It's almost time, Seniors! Graduation will be held at Frank McNabb Stadium at Catoosa High School on Thursday evening on May 25th at 7:00 PM. Congrats Class of 2023!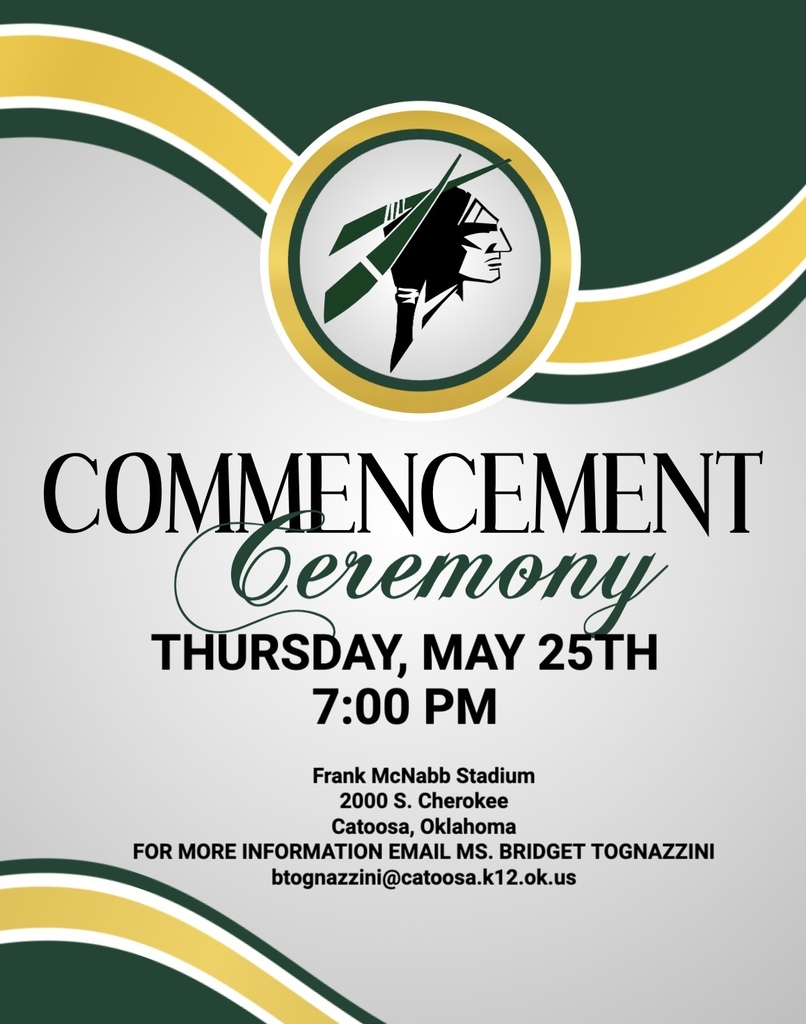 Parents/Guardians! If you still need to sign up for our new communications tool, Rooms, we can help. Download the Catoosa Public Schools app from your phone's app store. Select the "Rooms" button at the bottom. If you have never signed in, email
cpsrooms@catoosa.k12.ok.us
, and we'll create your account. We need your name, email address, and your students' names. Once we create your account, you'll receive an email with additional information. The email will be from Edurooms and provide a link to create a password. The link is only valid for 48 hours. If you have already downloaded the Catoosa Public Schools app but do not see "Rooms" at the bottom, delete and reinstall the app. Again, email
cpsrooms@catoosa.k12.ok.us
if you cannot log into your "Rooms" account through the Catoosa Public Schools app. We are happy to help in whatever way we can. Catoosa Public Schools Technology Department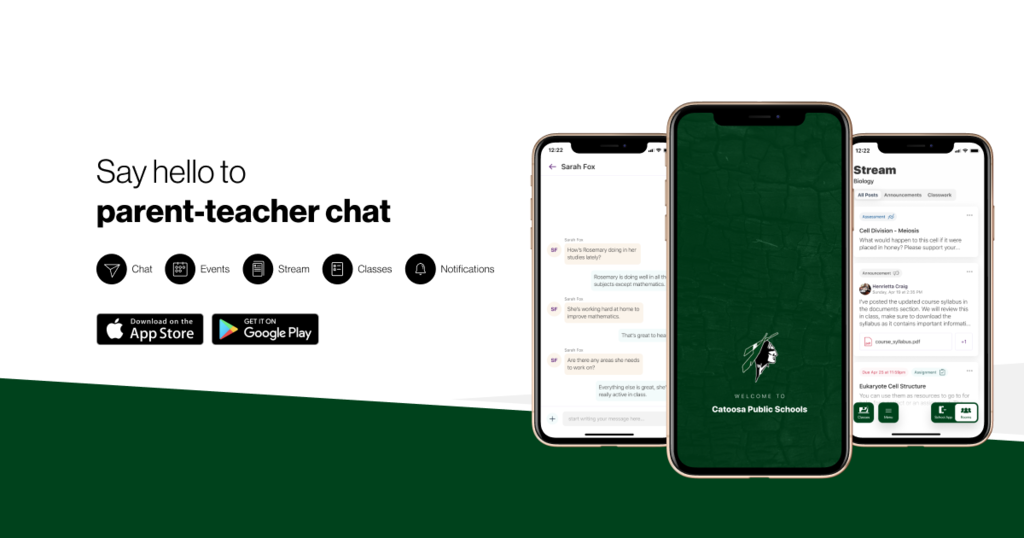 2023-2024 Enrollment is coming up! Look for more communication with important information, dates, and enrollment opportunities in the coming days.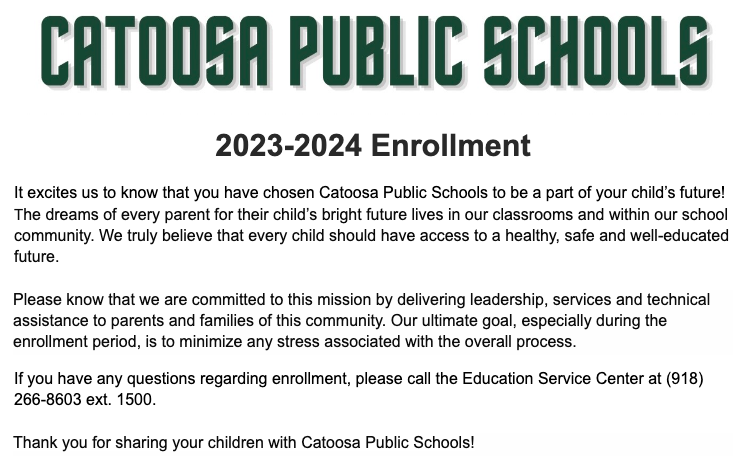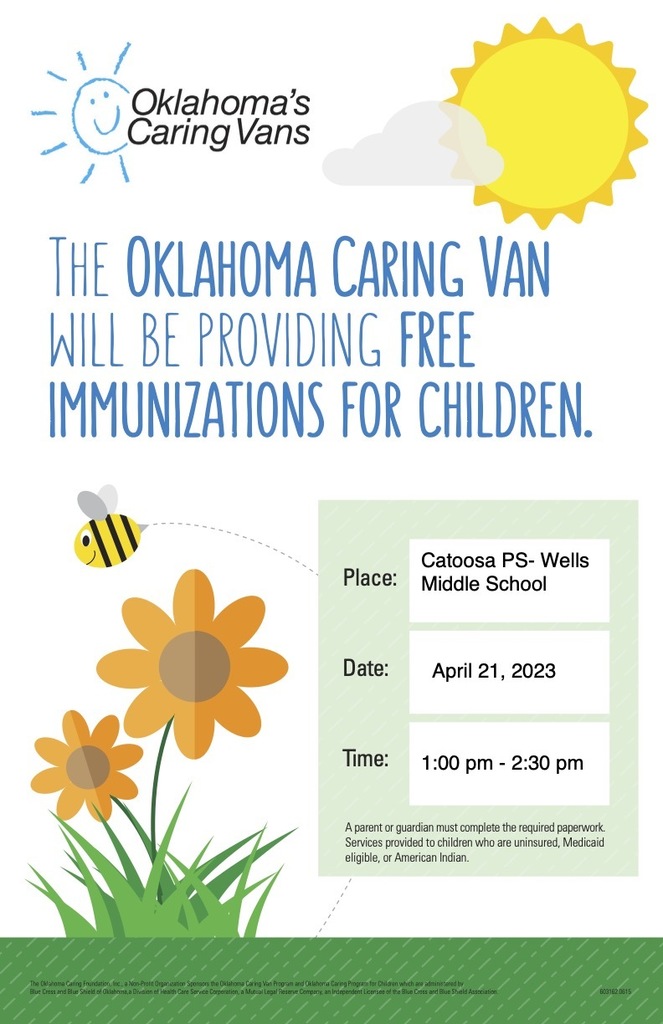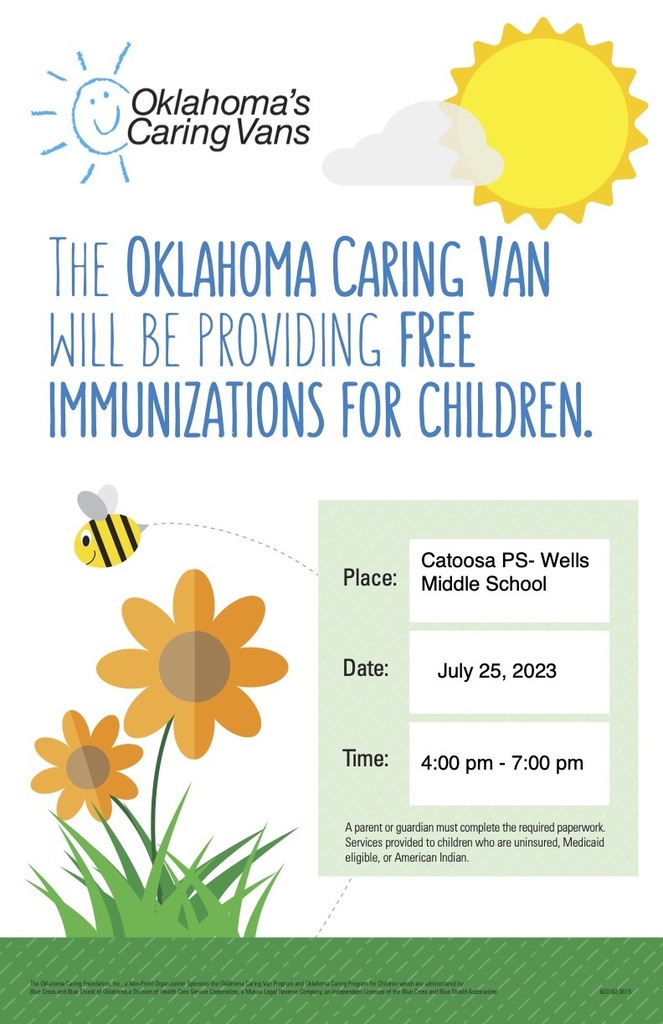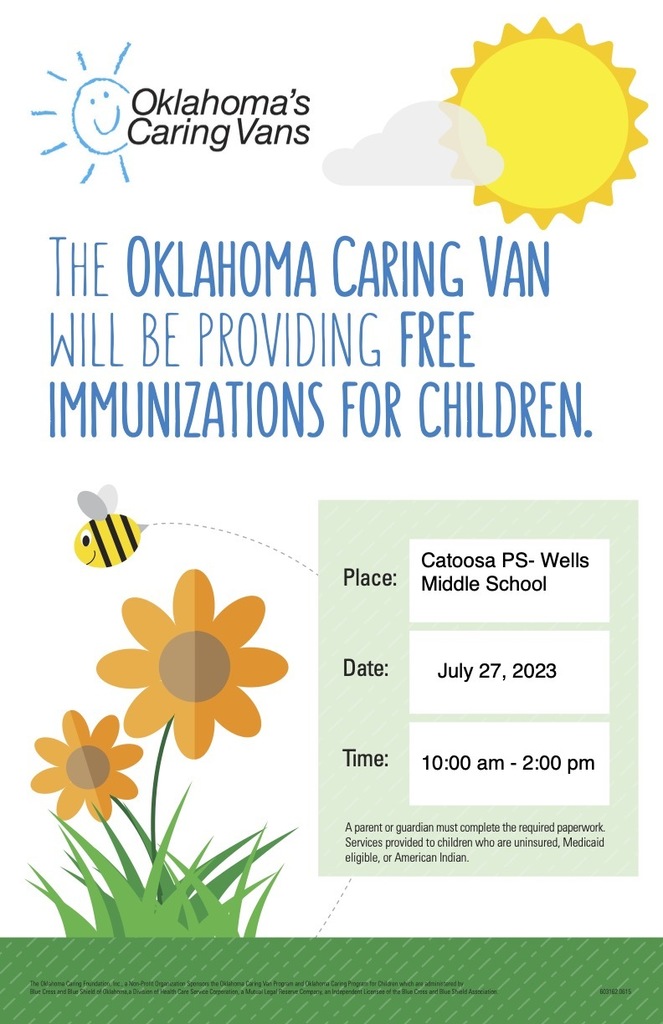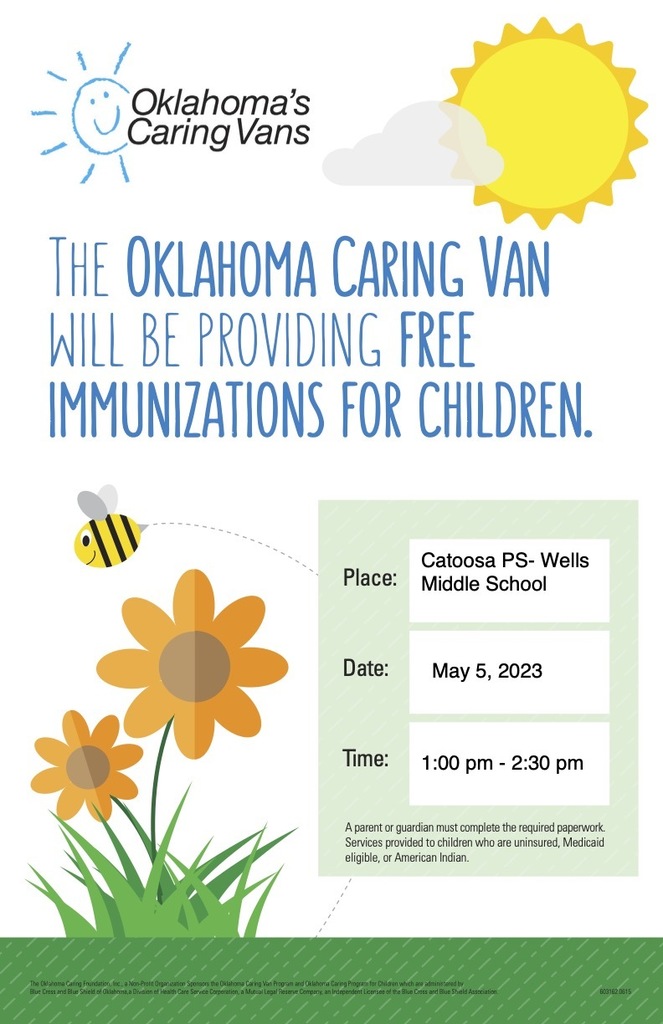 Join us for Bingo! All proceeds will help send the high school athletes to State Summer Games in Stillwater.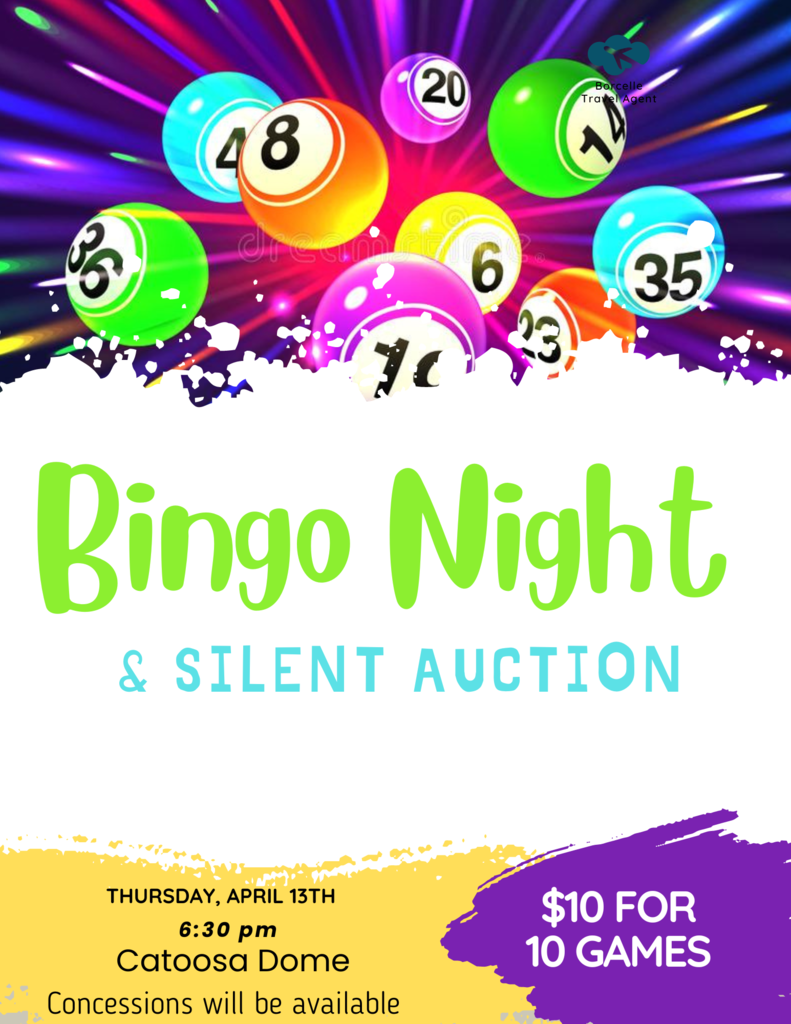 Have you downloaded the new CPS app? If not, you're missing out! Through the K2C app, you can stay updated with the latest information. You'll also be able to access "Rooms." Our new parent/teacher chat application. If you've not already signed up, check your email for a message from Edurooms. Download for Android
https://bit.ly/39I5e13

Download for iPhone
https://apple.co/3yU3mwx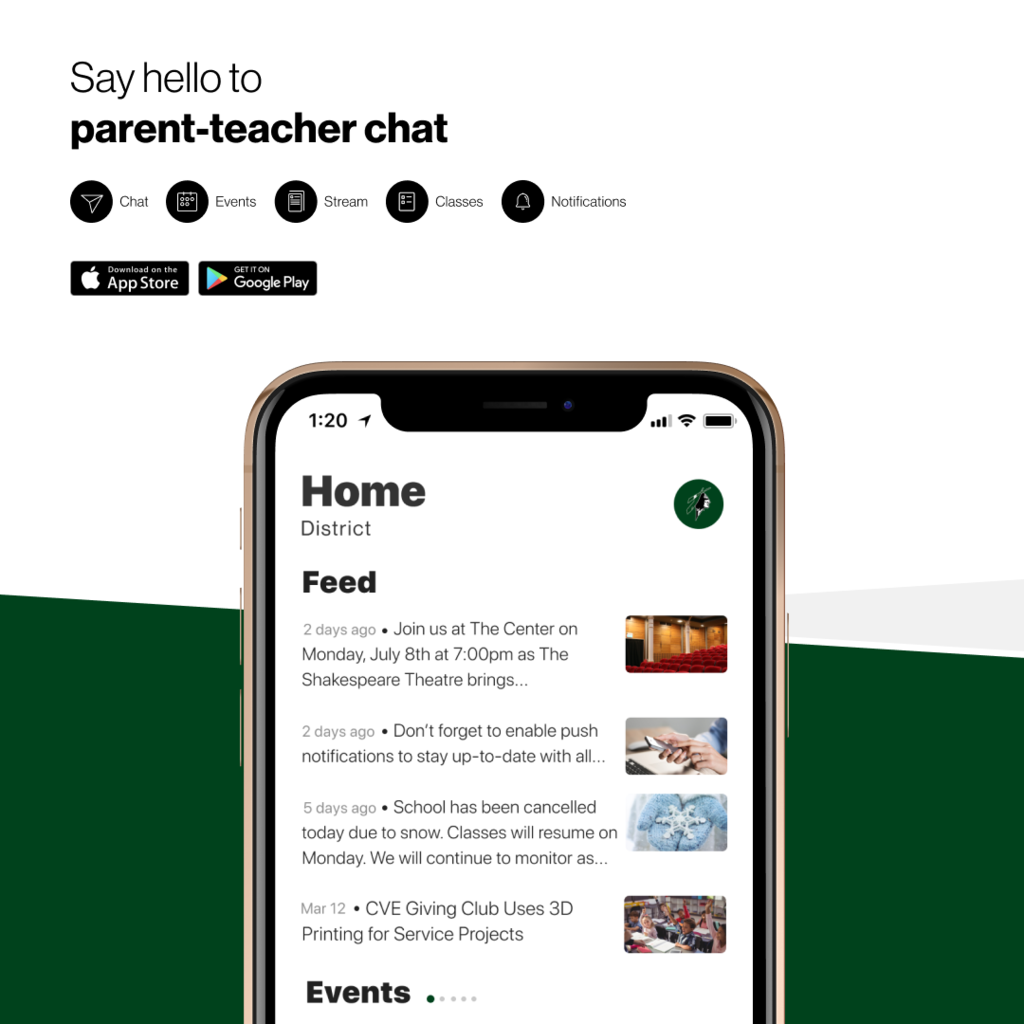 Dear parents and families, Parent-Teacher Conferences are right around the corner! Conferences will be held on March 6th and March 8th from 4:30 PM to 7:30 PM. This semester, conference sign-ups will be online. Please follow the steps below to sign up for your preferred conference date and time. Time slots will fill quickly, so please sign up at your earliest convenience. Directions for Conference Sign-ups 1. Please go to: Helen Paul Learning Center
https://www.myconferencetime.com/hplc/
Wells Middle School
https://www.myconferencetime.com/wellsms/
Catoosa High School
https://www.myconferencetime.com/catoosahs/
2. Find and click on the name of your child's teacher. 3. Select your preferred date and time. 4. Enter required information. (E-mail address is not required, but if you enter one, you will receive an email confirmation.) 5. Click "Sign Up for Your Conference" near the bottom of the screen. 6. You're done! That's all there is to it.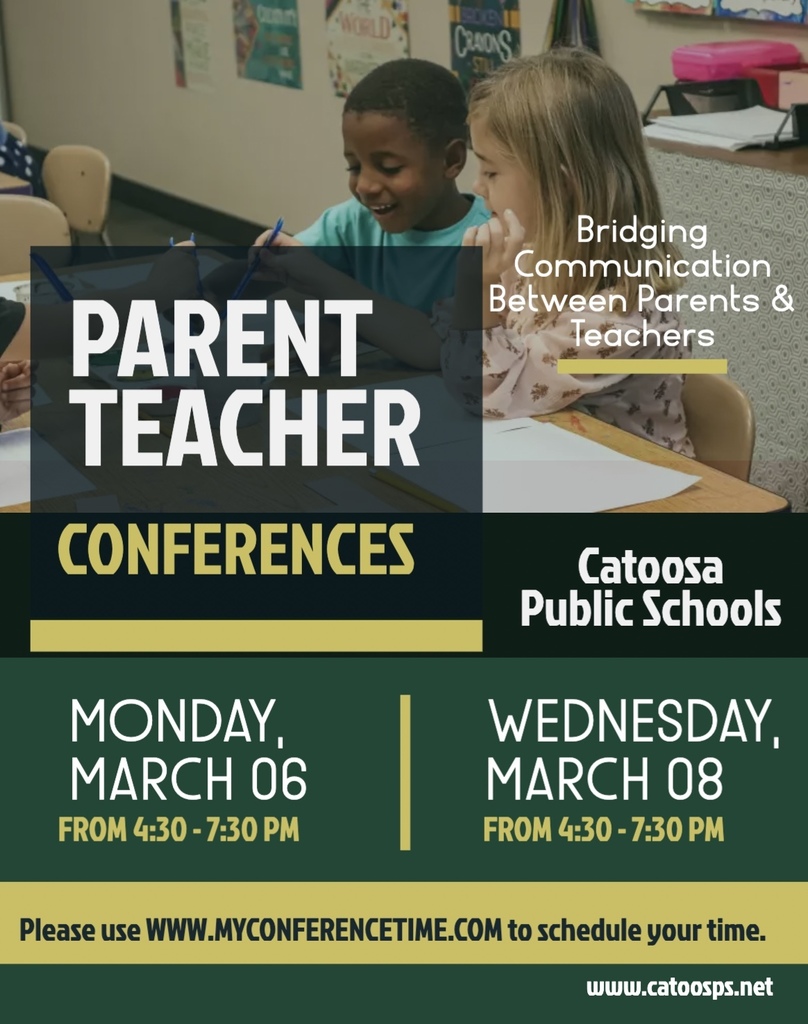 SENIOR NIGHT at the CIAC!!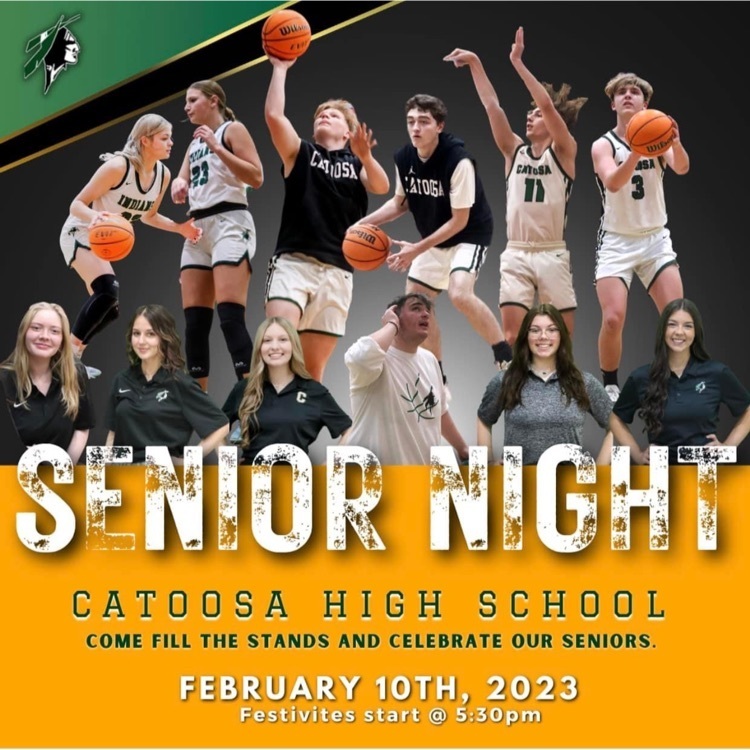 Lost and Found is Too Full for School! This week Helen Paul is open until 5PM, Monday - Thursday. We are also open Friday from 8AM-3PM. We highly encourage you to drop by to pick up your child's clothing if you are missing it. We will be clearing Lost and Found out for Goodwill on Monday, February 13th. We cannot leave clothing on the floor. Lost and Found is located in the Helen Paul Cafeteria. Thanks For Looking!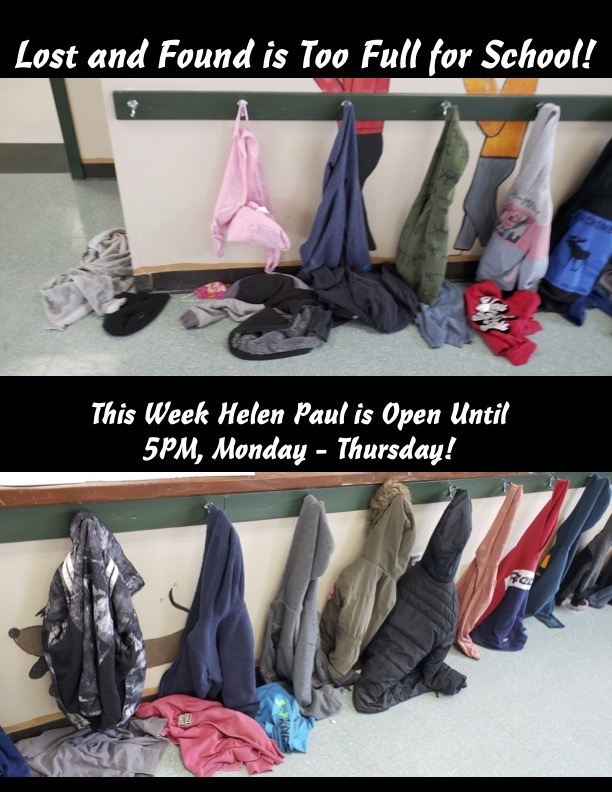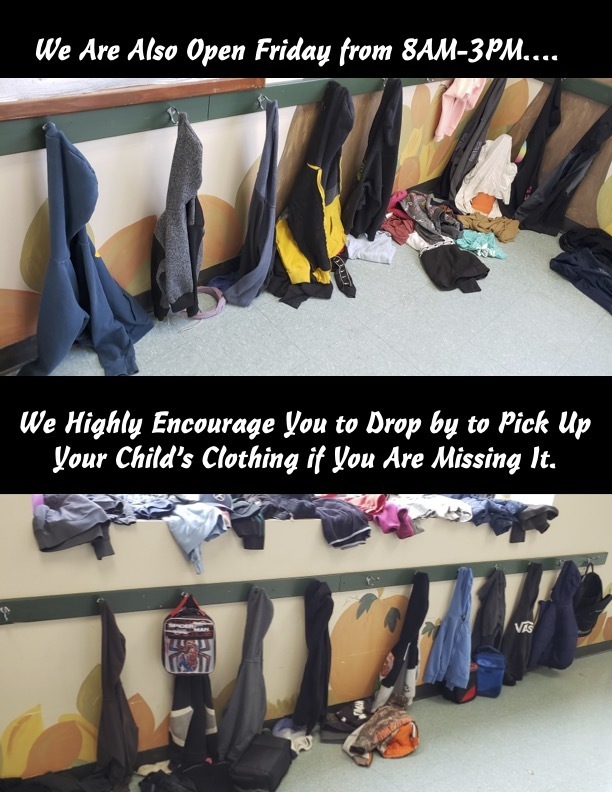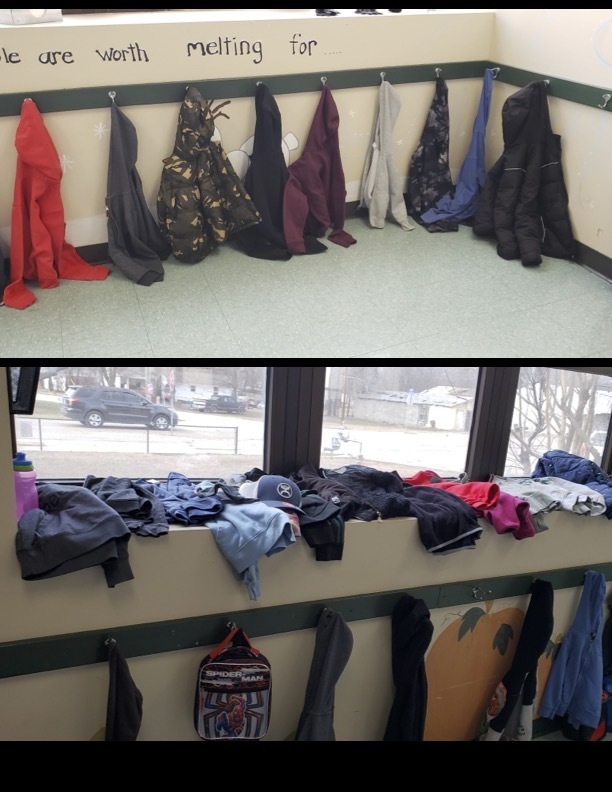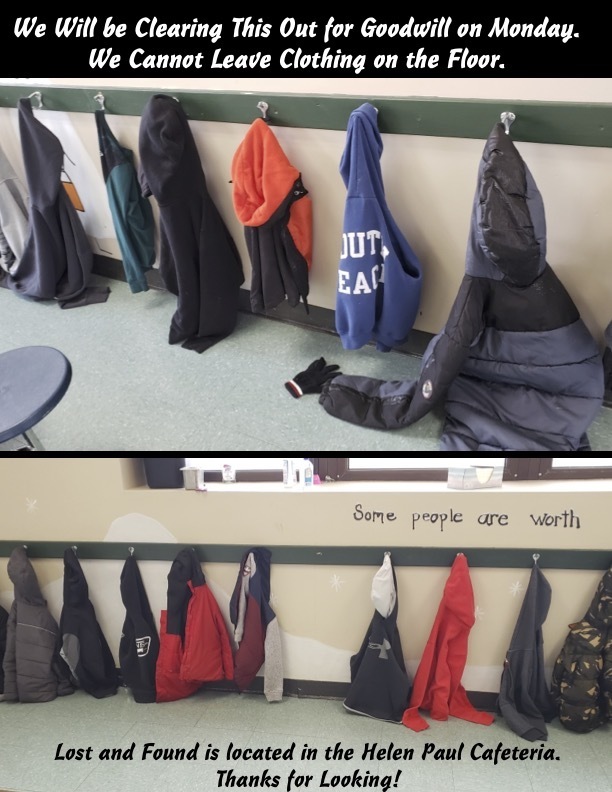 Dear Catoosa Public Schools community, Have you made your plan to get out and vote on Tuesday, February 14? In just two weeks, Catoosa voters will have the chance to invest in our district's youngest learners by voting on a $9 million bond package that will help complete the early childhood wing at our new elementary school. This is an exciting opportunity for our district to bring all of our elementary grades - from pre-K through to 5th - together onto one beautiful state-of-the-art campus! Every vote makes a difference! Polls will be open from 7am until 7pm on Tuesday, February 14, and can find your polling place at okvoterportal.okelections.us. In service, Robert Schornick Superintendent Catoosa Public Schools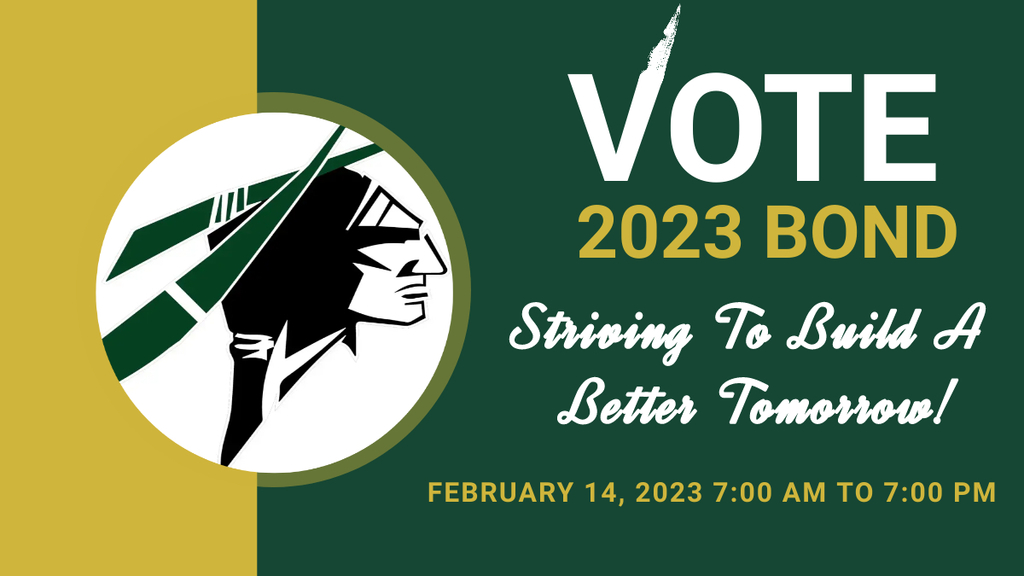 ICYMI...district-wide major events for the month of February. We would love to see you at the 2023 Bond Forum (weather permitting).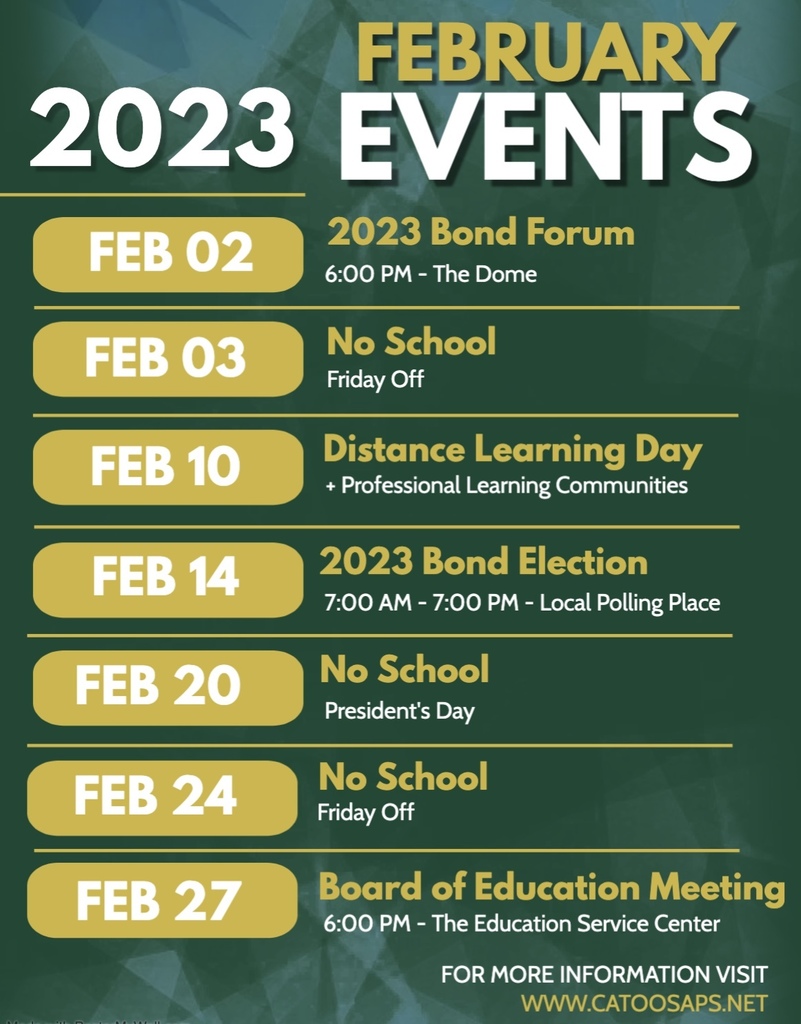 1-30-2023 Due to continued inclement weather, hazardous road conditions, and extreme temperatures, all schools and the district office will be CLOSED on Tuesday, January 31st. Additionally, all extracurricular activities and practices are canceled. Though schools are closed, we will continue with distance learning tomorrow. Please reach out to building principals or teachers with any questions you may regarding procedures and expectations via email. Again, stay safe and stay warm! And hopefully, we will see students on Wednesday at normal times. Thank you for your continued support and understanding.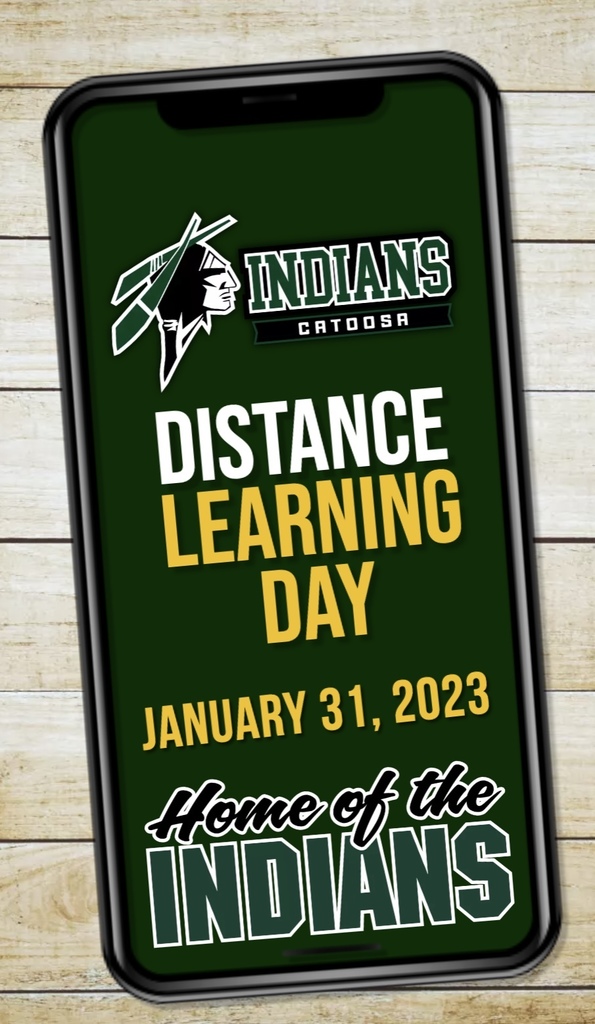 Inclement Weather Update (1-29-2023)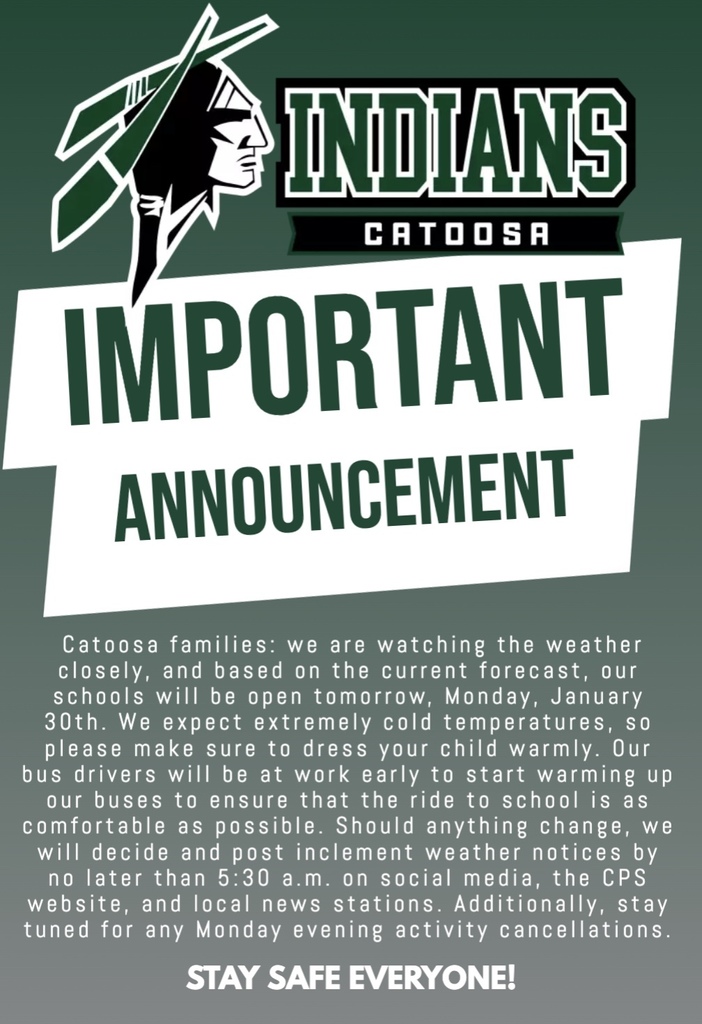 Check out the STOPit mobile app to anonymously report incidents of verbal and physical intimidation to your school and administrator.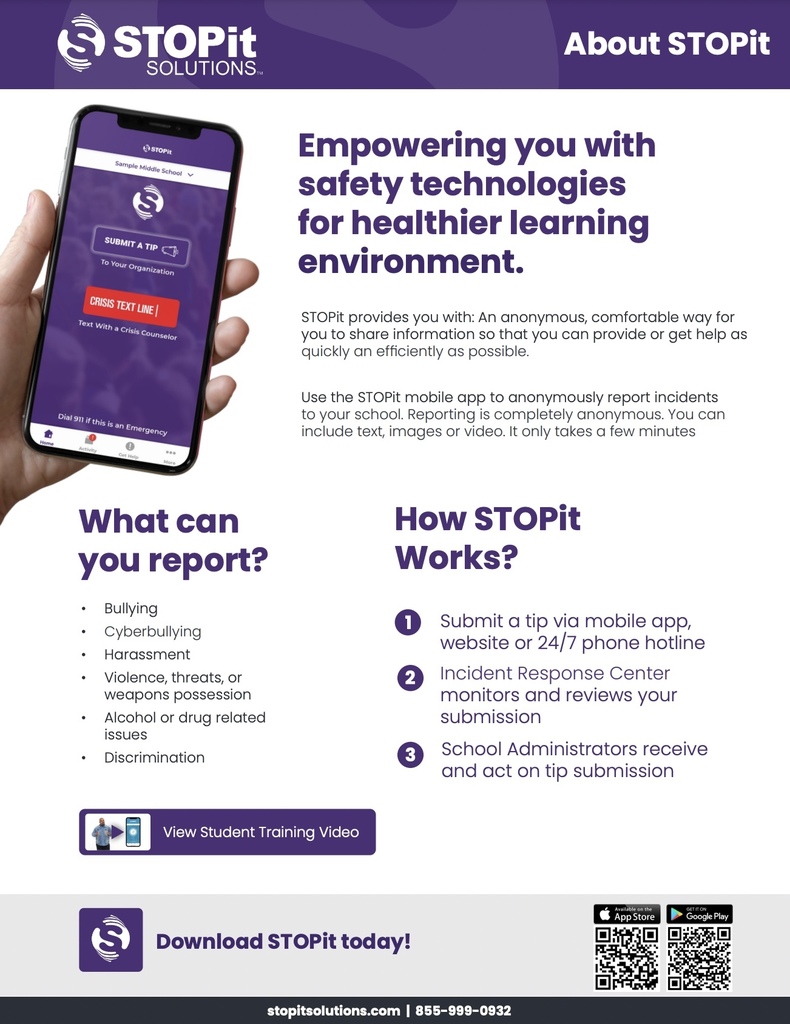 Inclement Weather Update for Wednesday, January 25, 2023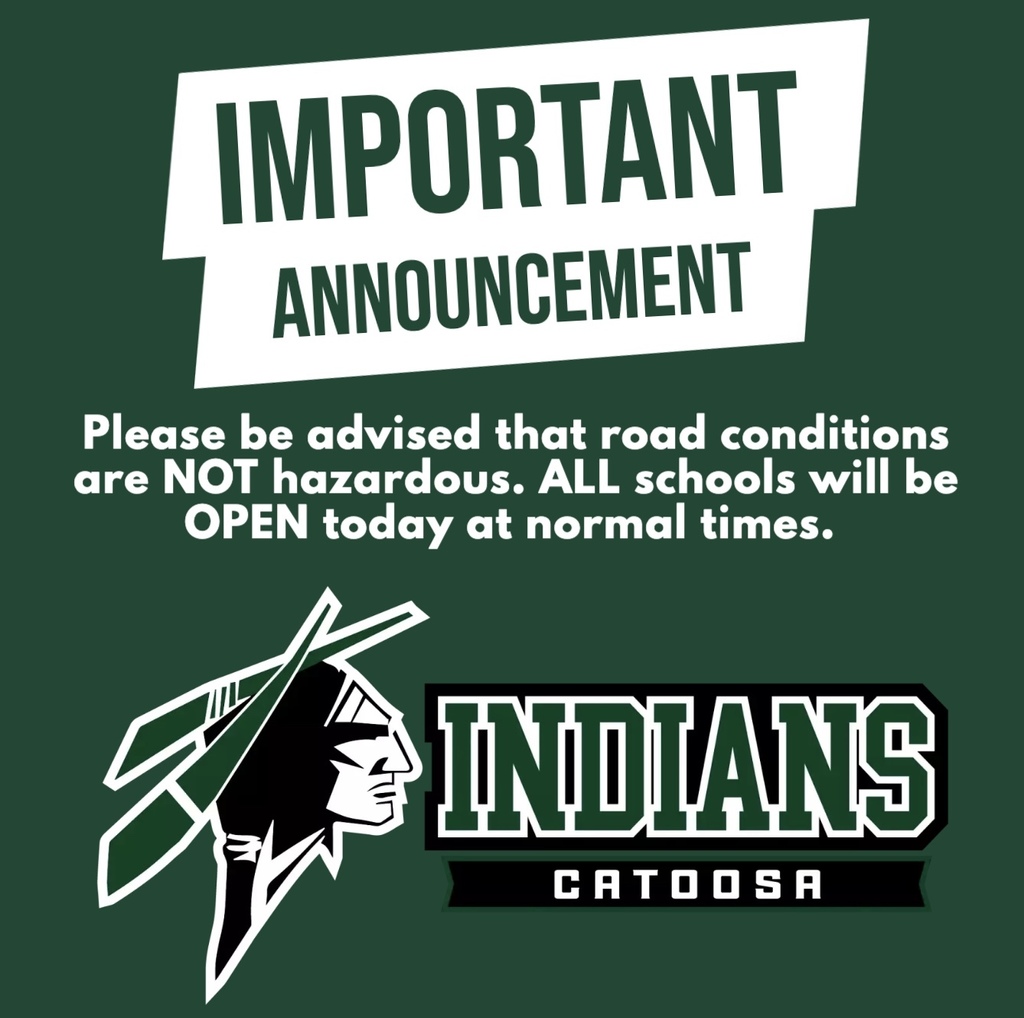 ICYMI...Don't forget that we don't have school this coming Friday and Monday.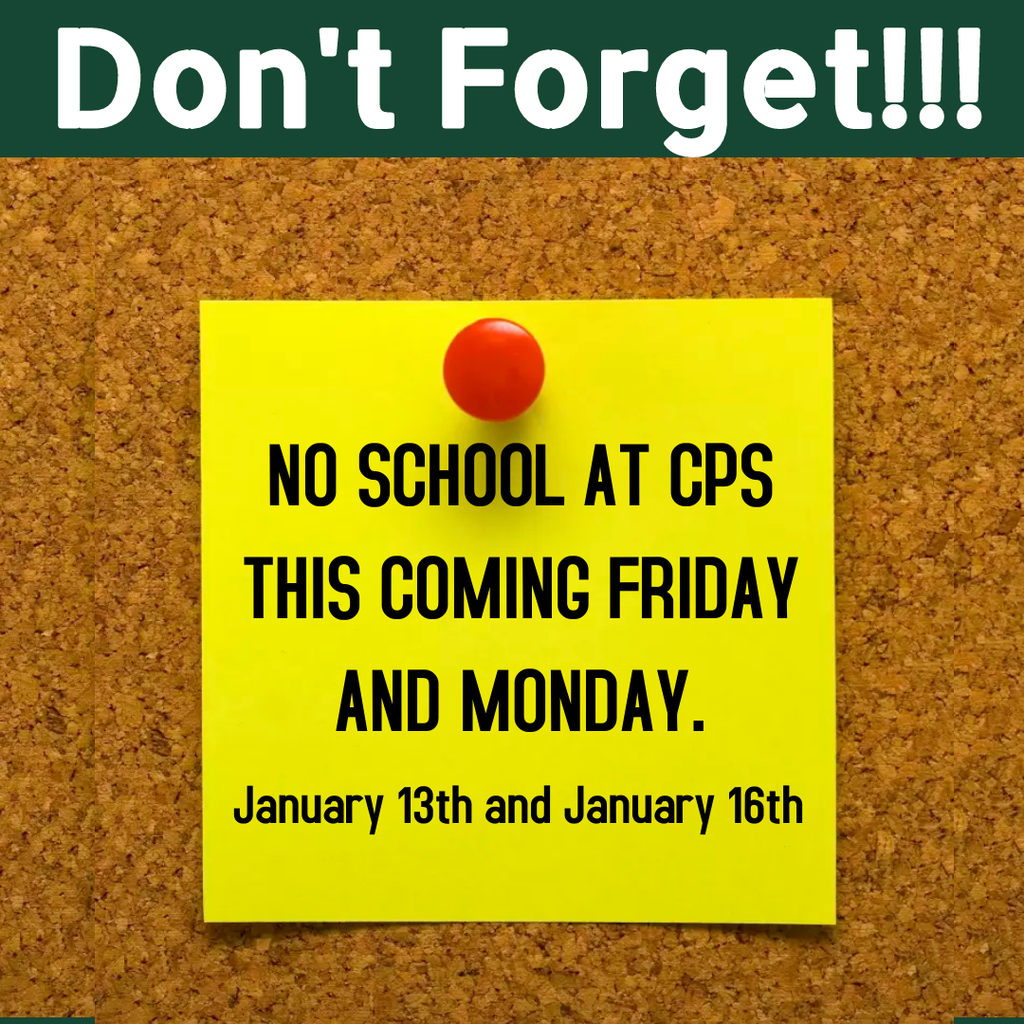 Hey Catoosa! Want to see something really neat? Check out the time-lapse for the upcoming Catoosa Elementary! The time-lapse spans Sept. 20th, 2022 through Jan. 5th, 2023
https://5il.co/1mpwz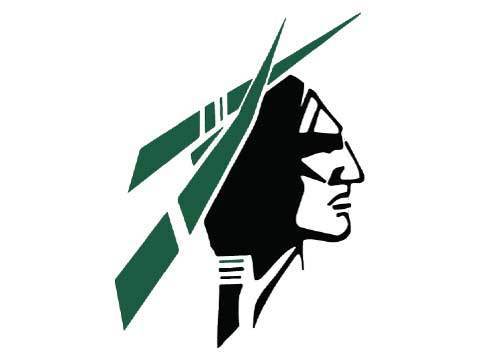 We hope you're having a GREAT Winter Break. We'll see you in 2023!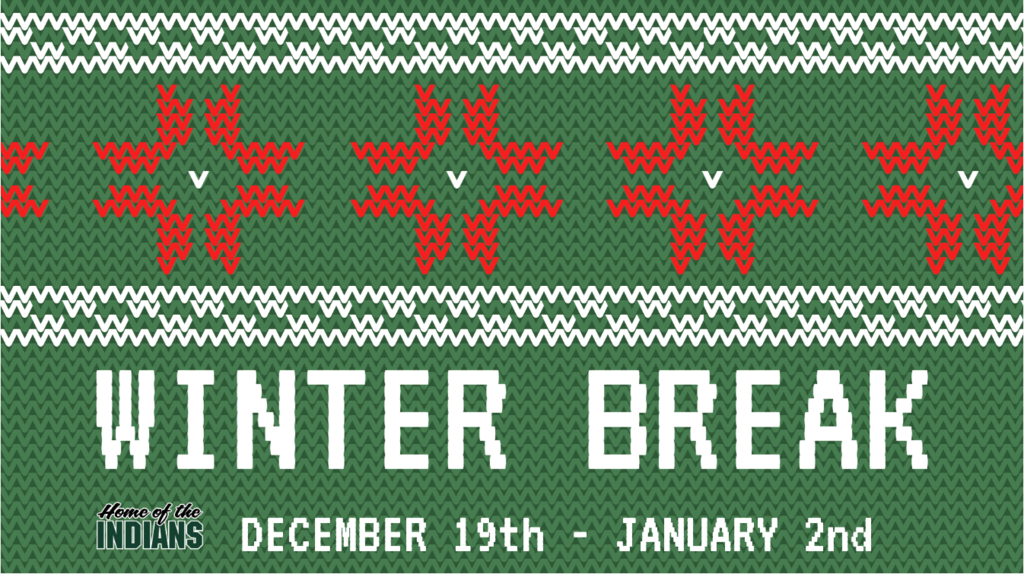 Catoosa Public Schools has partnered with ESS to manage our substitute program. If you're interested in working as a substitute for our district, please visit ESS.com to apply or call Mandy Rosenberger, our substitute coordinator, at 918-370-8007. You may also email her at
mrosenberger@ess.com