Parents/Guardians! If you still need to sign up for our new communications tool, Rooms, we can help. Download the Catoosa Public Schools app from your phone's app store. Select the "Rooms" button at the bottom. If you have never signed in, email
cpsrooms@catoosa.k12.ok.us
, and we'll create your account. We need your name, email address, and your students' names. Once we create your account, you'll receive an email with additional information. The email will be from Edurooms and provide a link to create a password. The link is only valid for 48 hours. If you have already downloaded the Catoosa Public Schools app but do not see "Rooms" at the bottom, delete and reinstall the app. Again, email
cpsrooms@catoosa.k12.ok.us
if you cannot log into your "Rooms" account through the Catoosa Public Schools app. We are happy to help in whatever way we can. Catoosa Public Schools Technology Department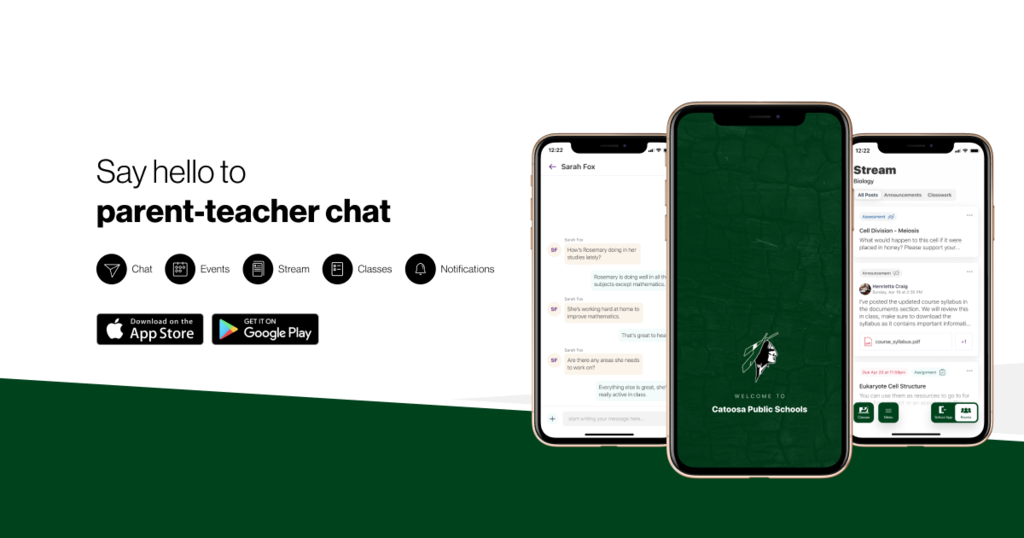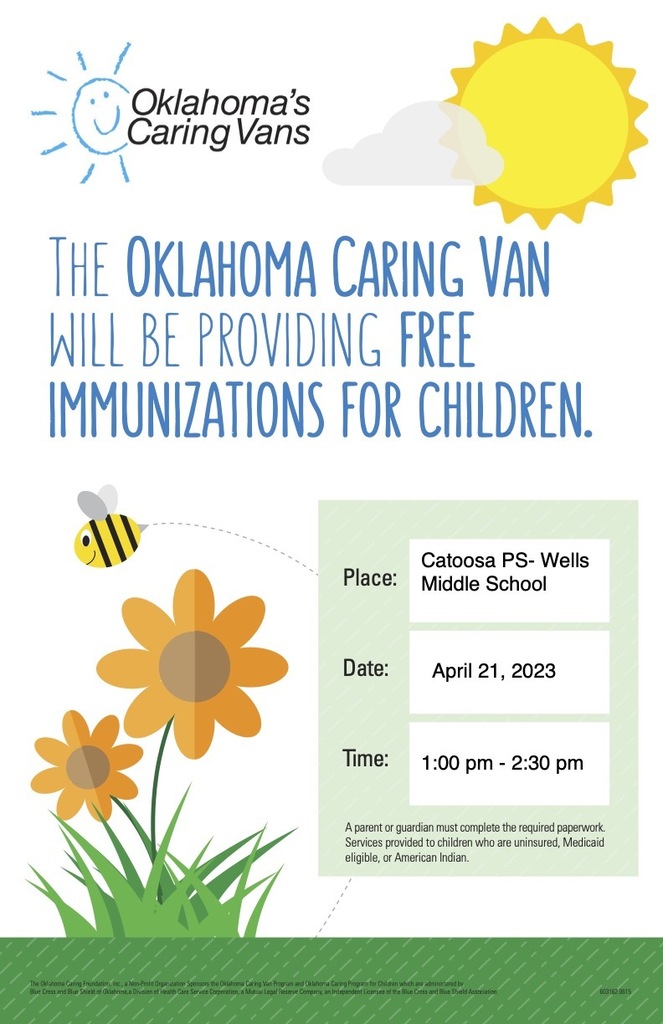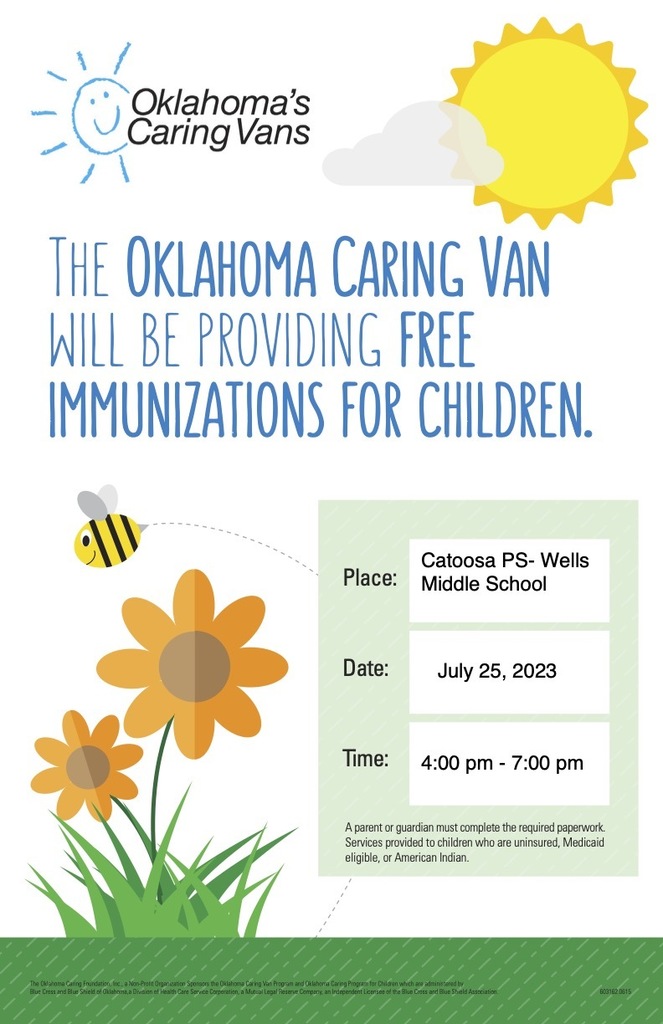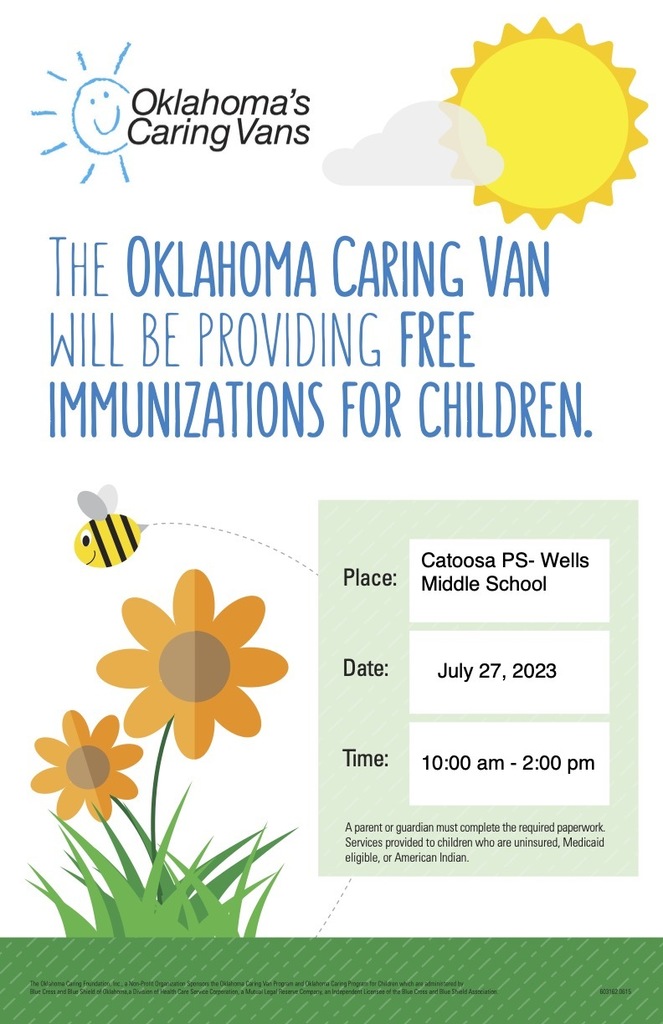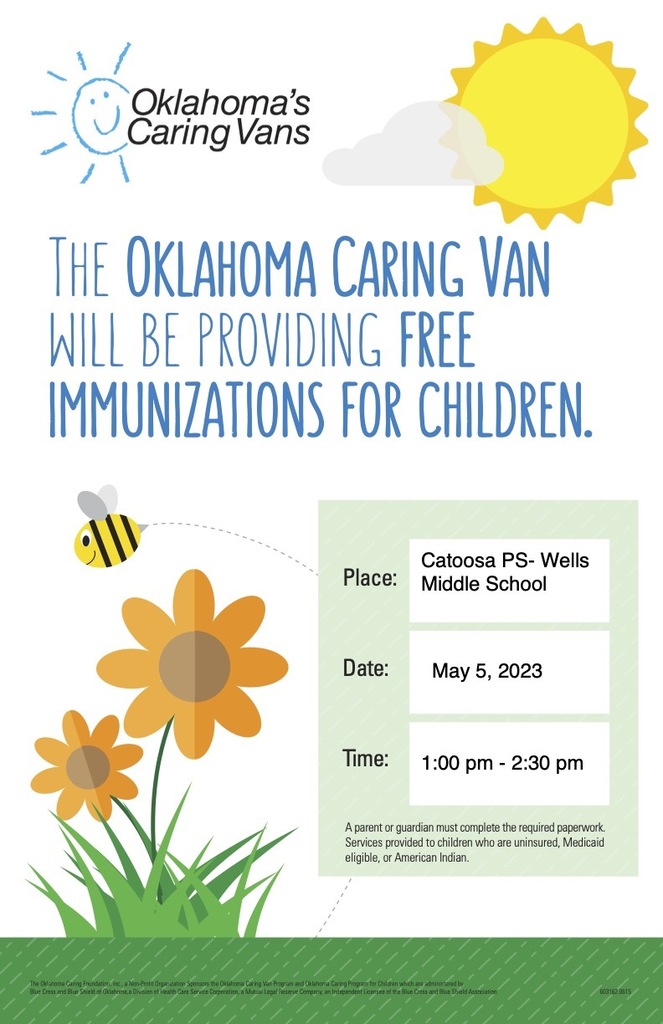 Helen Paul Early Learning Center is hosting the Cowpoke Carnival on Thursday, April 6th from 6:00 PM to 7:30 PM. This event will have silent auction baskets, games, food, and prizes! The spring book fair will also be open during this event. We hope to see there!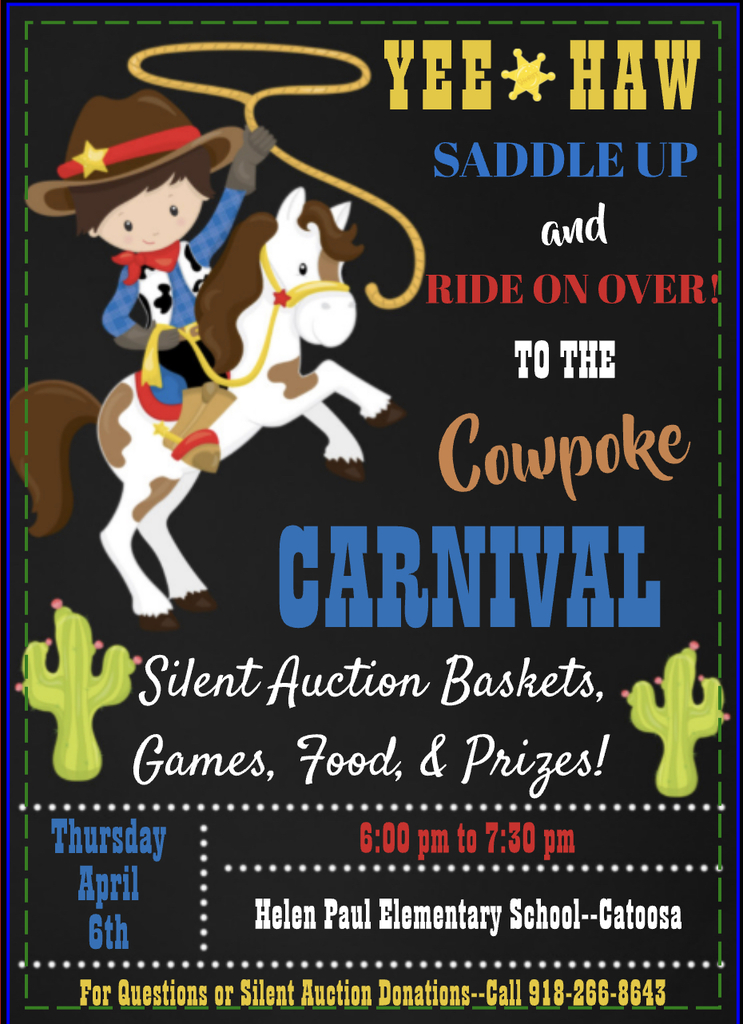 Helen Paul Learning Center is hosting a spring book fair. The book fair will be open April 3rd-April 6th during school hours. Please drop by the media center to support our school and students. We hope you can join us for this event. We will also be open during the Cowpoke Carnival on the evening of April 6th from 6 PM to 7:30 PM. The book fair offers Scholastic eWallett, as a safe cash-free way for your child to shop the book fair. eWallett is a digital payment account allowing you to fund your child's purchases in advance. Empowered to choose books without handling money, kids focus on what matters most at the book fair: discovering a lifelong love of reading. We hope to see you at the book fair!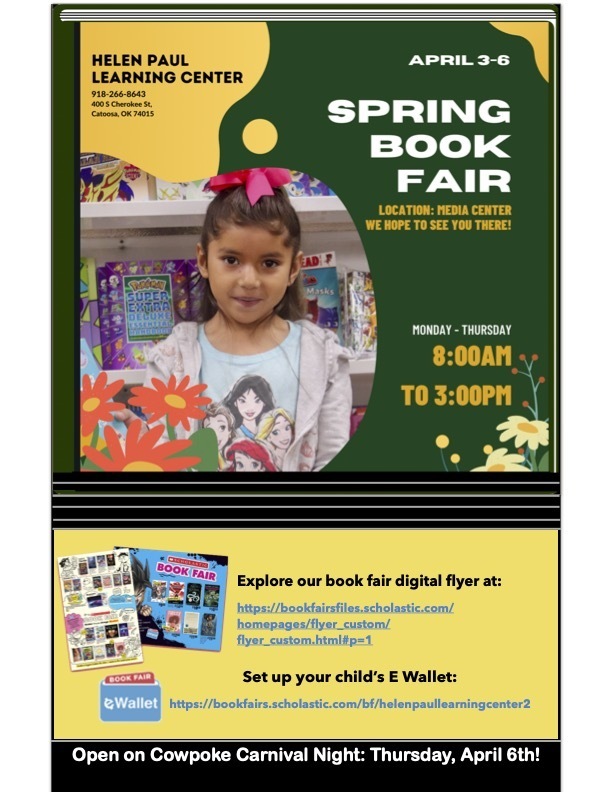 Have you downloaded the new CPS app? If not, you're missing out! Through the K2C app, you can stay updated with the latest information. You'll also be able to access "Rooms." Our new parent/teacher chat application. If you've not already signed up, check your email for a message from Edurooms. Download for Android
https://bit.ly/39I5e13

Download for iPhone
https://apple.co/3yU3mwx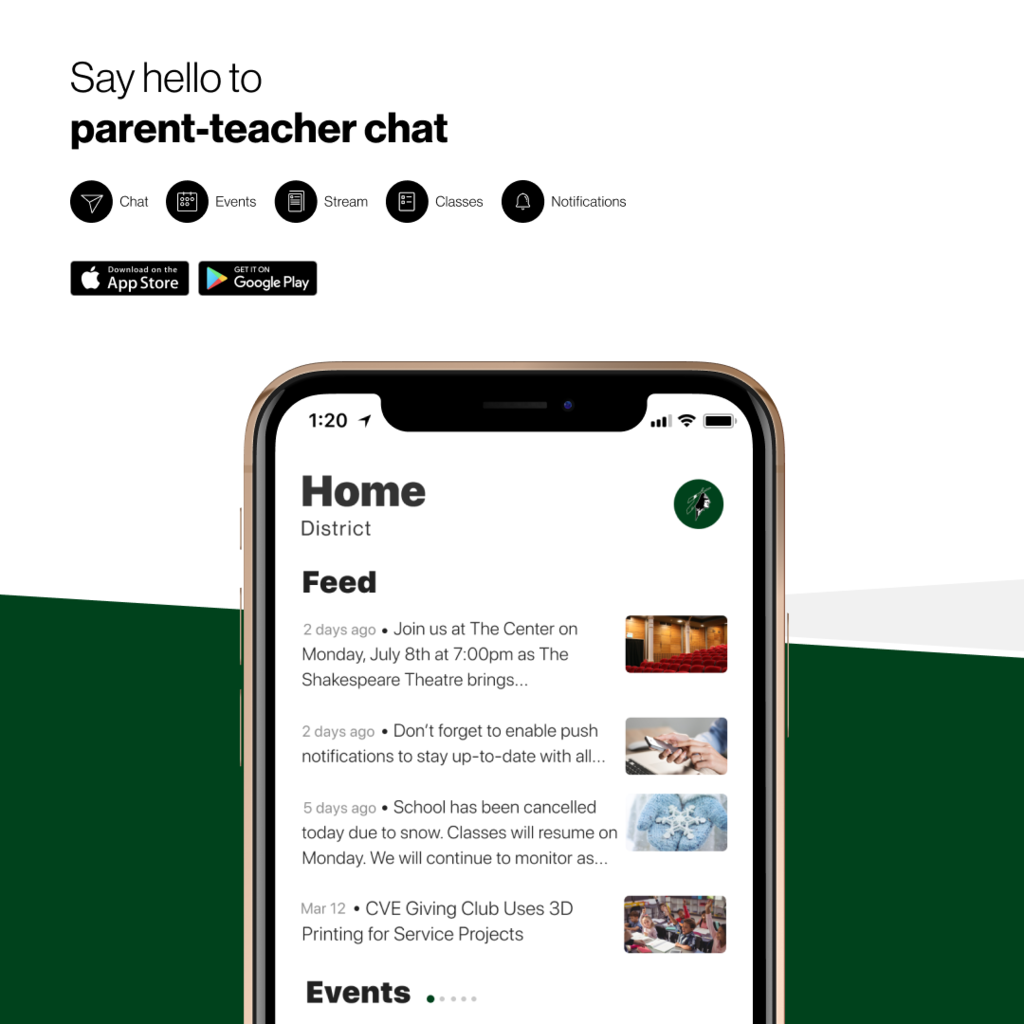 Lost and Found is Too Full for School! This week Helen Paul is open until 5PM, Monday - Thursday. We are also open Friday from 8AM-3PM. We highly encourage you to drop by to pick up your child's clothing if you are missing it. We will be clearing Lost and Found out for Goodwill on Monday, February 13th. We cannot leave clothing on the floor. Lost and Found is located in the Helen Paul Cafeteria. Thanks For Looking!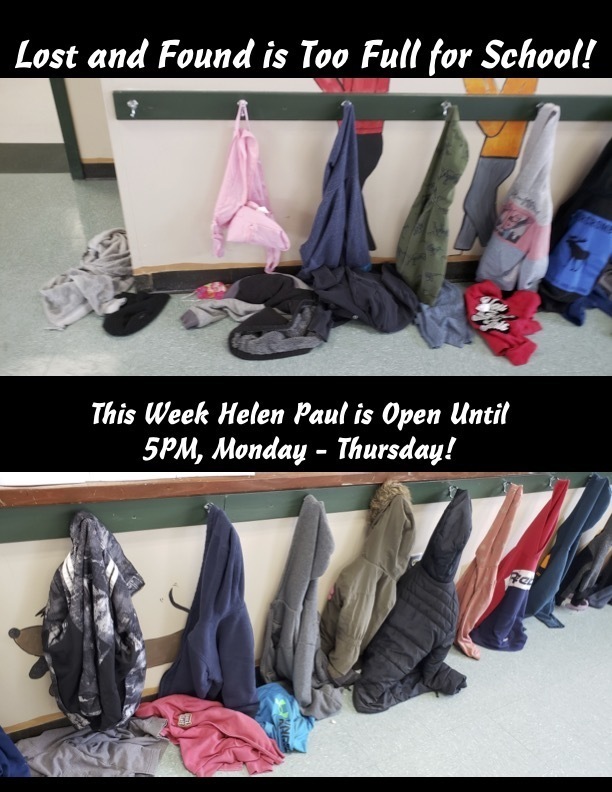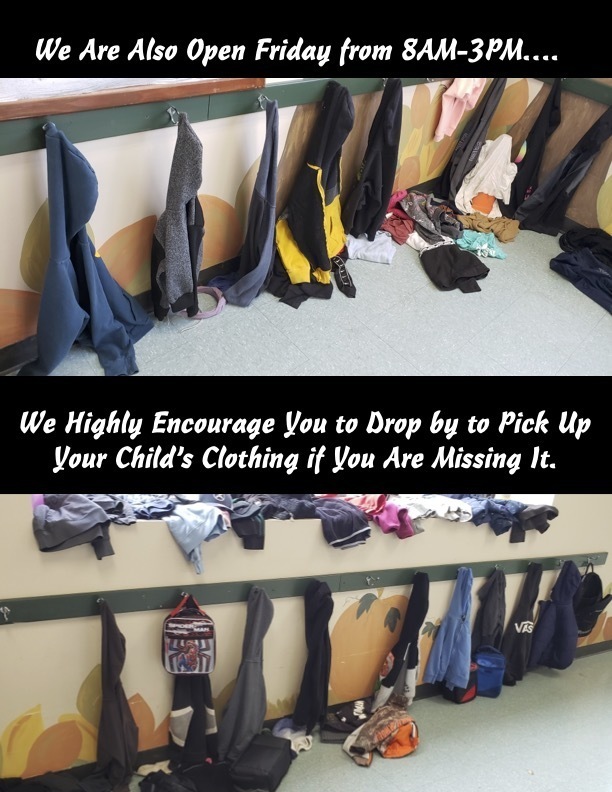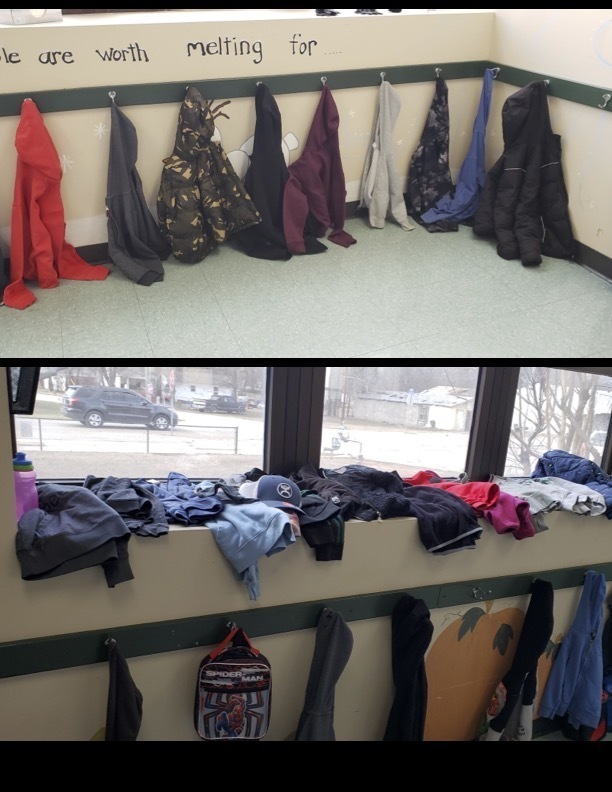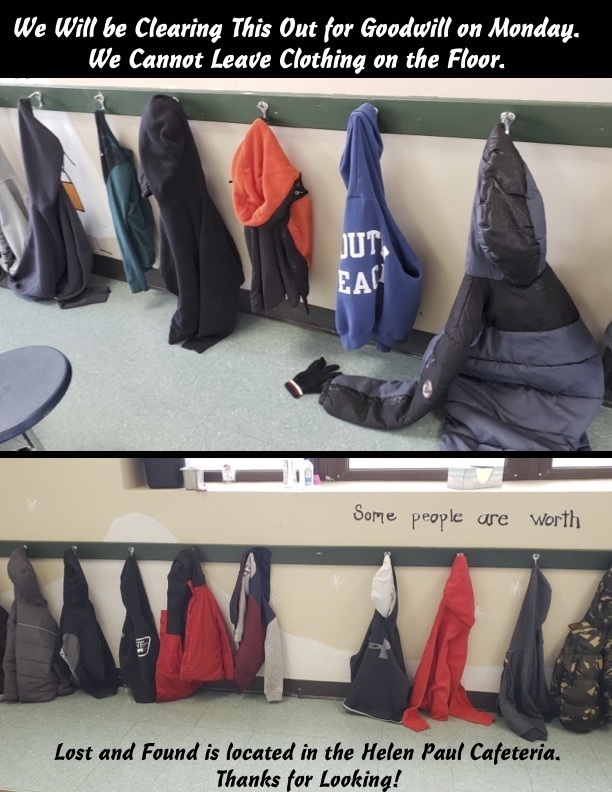 School Picture Retake Day and Classroom Group Pictures will be Thursday, November 17th at Helen Paul Learning Center. Portraits from out first picture day go home Monday, November 14th.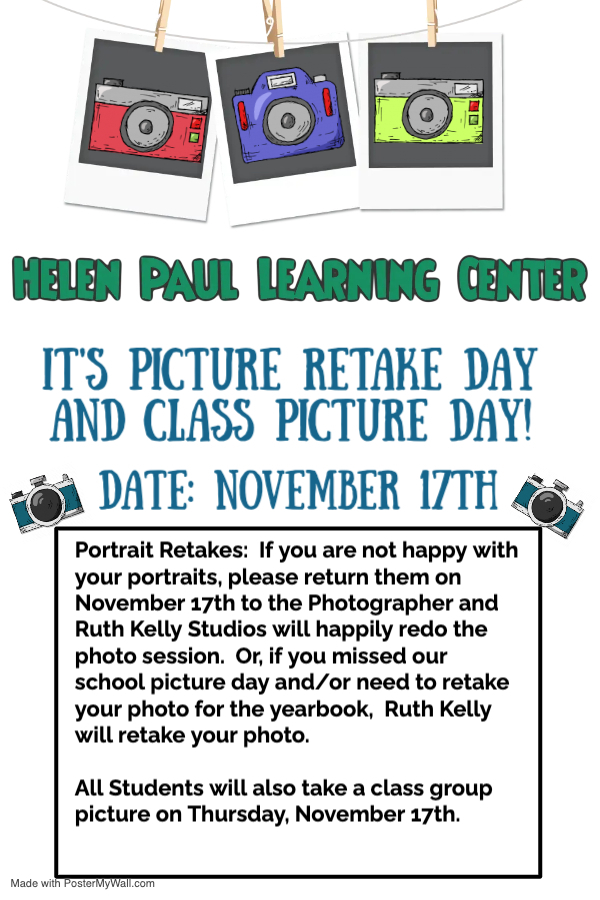 Please join us for a fun evening of literacy games, a free gift from Santa, and some hot cocoa on Tuesday, December 13th from 5PM to 7PM at Helen Paul. We hope to see you there!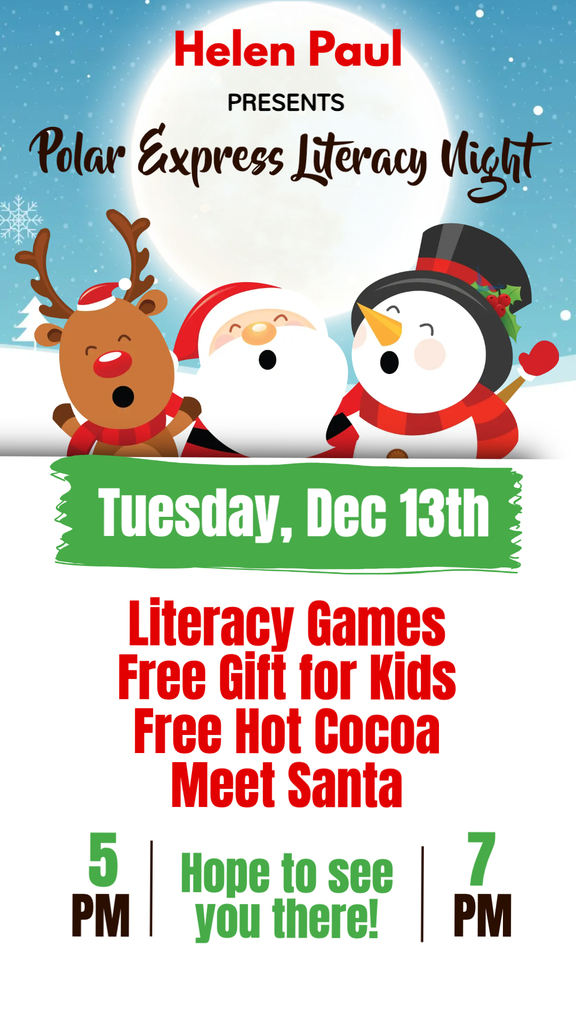 Planting the Promise The National project of Planting the Promise is described as such: "Planting the Promise is a wonderful way to celebrate Red Ribbon Week. Students plant red tulip bulbs during Red Ribbon Week in the Fall which bloom in the Spring, and serve as a reminder of the importance and the beauty of living a drug-free life." This year's National Red Ribbon Week theme was "Celebrate Life, Live Drug Free" and what better way to represent "celebrating life" than having our students partake in tulip-inspired activities to represent "Planting LIFE" and watching that life flourish! For Red Ribbon Week, our 3rd graders got to plant tulip bulbs in the front, Northwest corner of the HPLC building. Our 3rd graders learned that planting these tulips represents planting seeds of good deeds and developing healthy habits, and reaping the future rewards of "growing" healthy and happy lives. We can't wait to see them flourish in the Spring! Helen Paul Learning Center's Faculty, Staff and Students greatly appreciate all the tulip bulbs that our community and parents provided for Planting the Promise. Thank you for helping us to celebrate Red Ribbon Week with this activity and helping to beautify our school!
https://youtu.be/EzglK62Ncks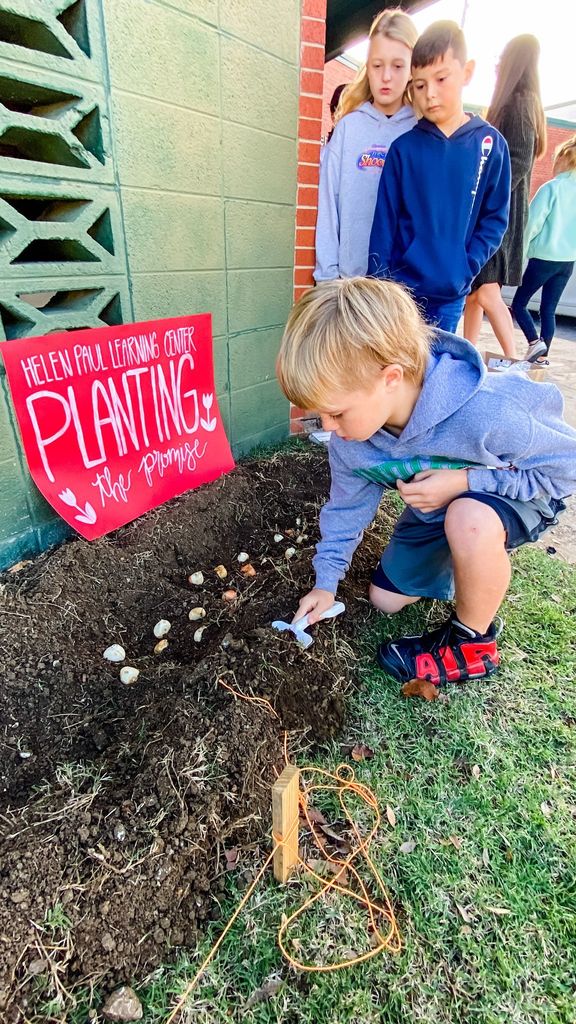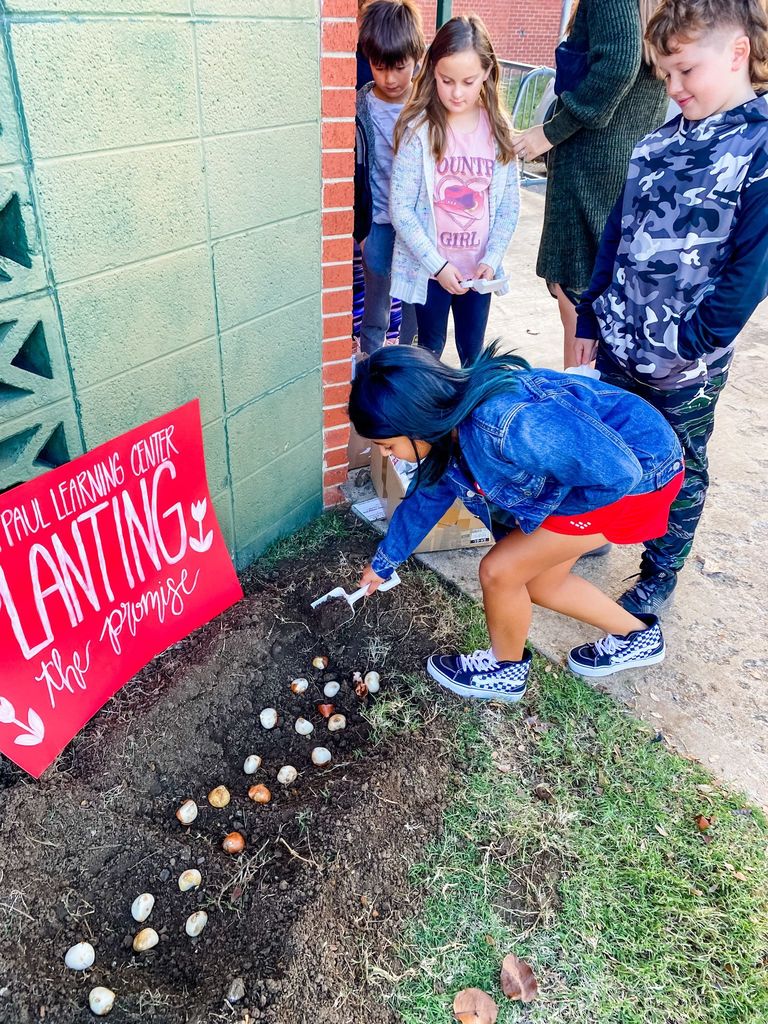 October's Counselor Newsletter: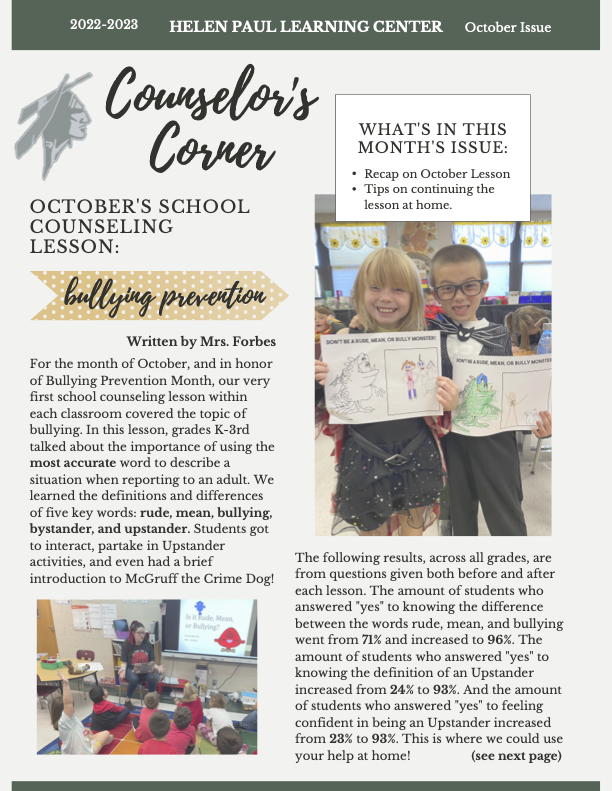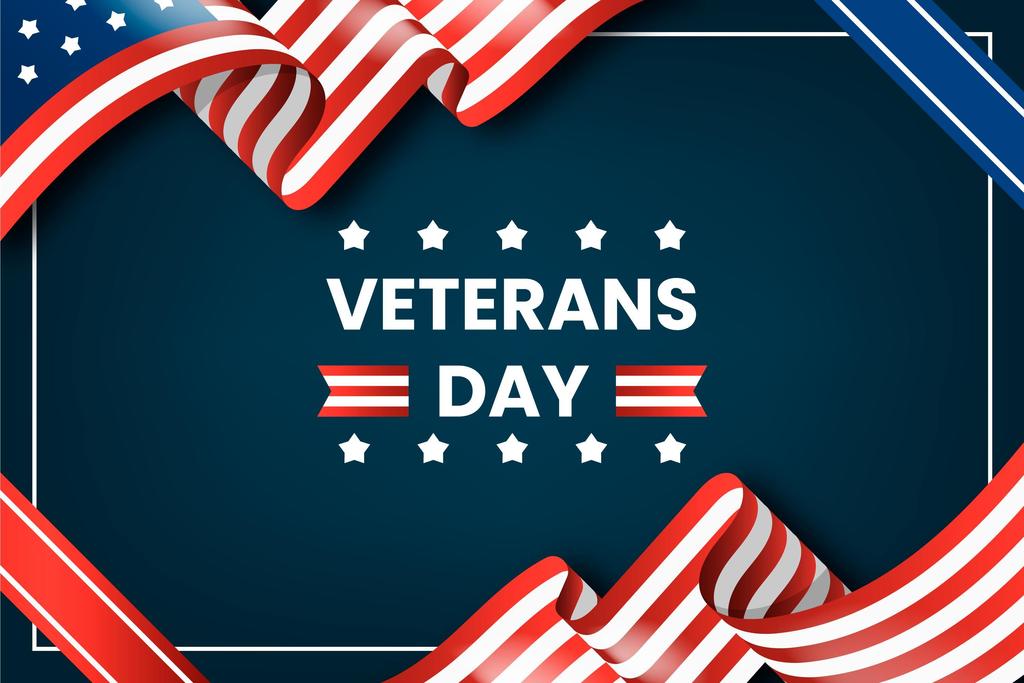 Helen Paul will have a Veterans Day Assembly for Parents at 2:30 on Thursday, November 10th. Third grade will be performing.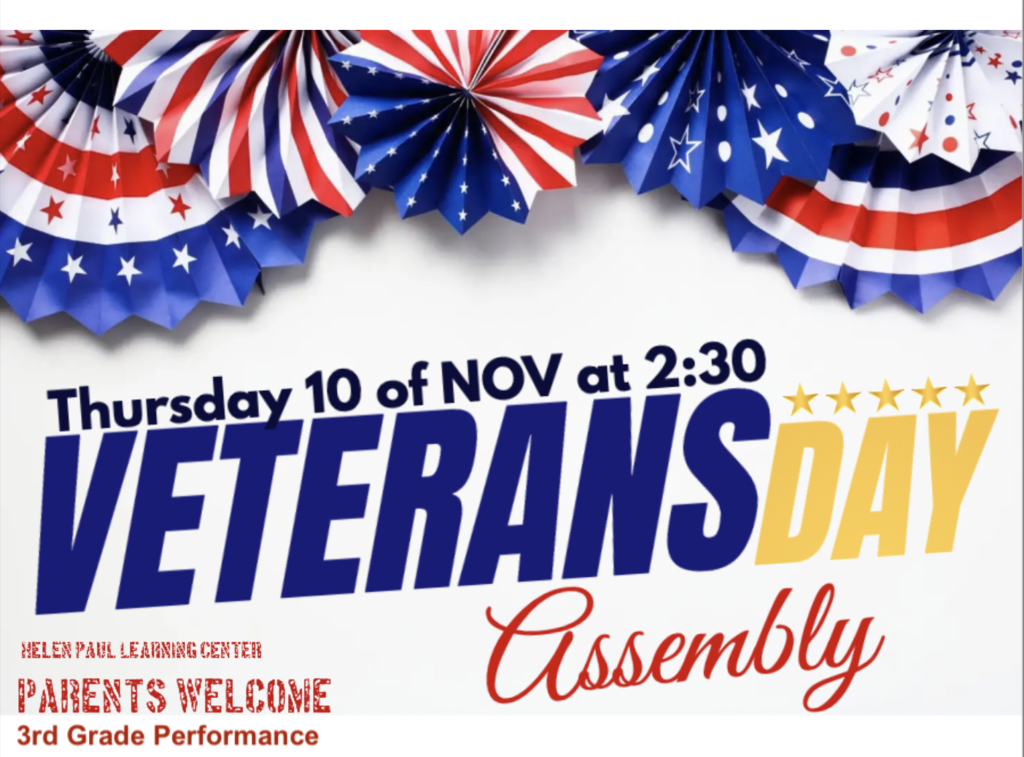 We will have a "House Divided" at Helen Paul During the Month of November! Get ready to wear your OU and OSU shirts each Wednesday! Also, we will collect spare change during bedlam week in support of our favorite teams. So, Go COWBOYS or GO SOONERS! Spare Change Collection will be collected November 14th-17th. This fundraiser supports our Innovation Lab. The winning homeroom will get donuts.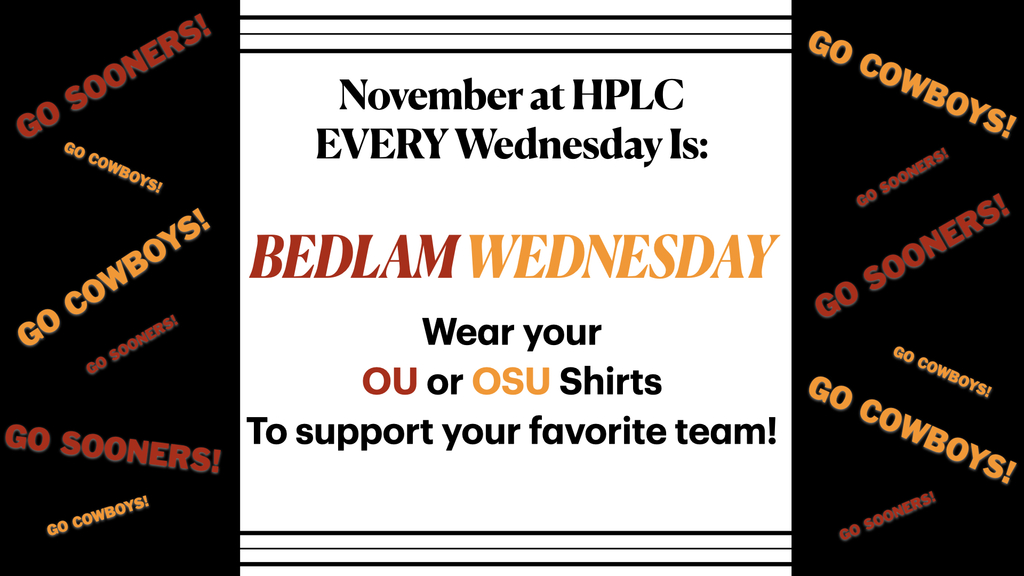 Thursday, October 27th, students at Helen Paul will have the option to purchase a Fall School Photo! This photo can be taken individually or in small groups of up to 5 students. Please see the Fall Snapshot Order Form for more information.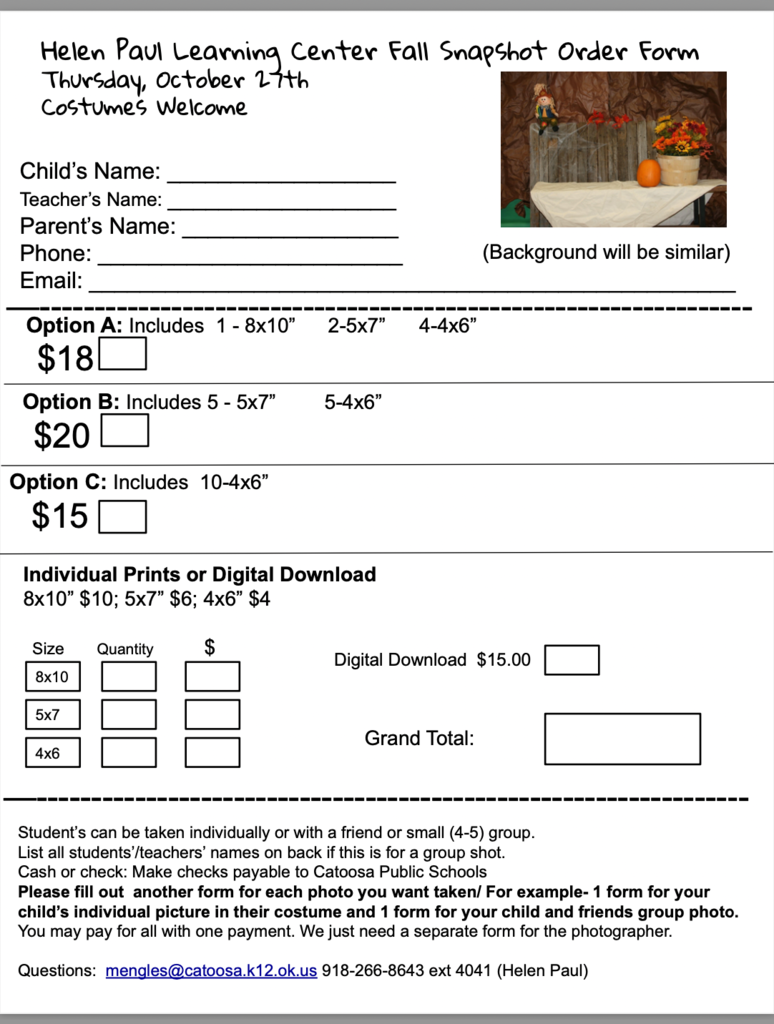 Hi families and friends, Our school is participating in a creative fundraiser with Art to Remember that allows you to purchase keepsake products customized with your child's art. There are over 50 products, and many are less than $15. These make great gifts, and a percentage of every purchase goes right back to our school. Click on the link below, enter the online order code on your child's order form, or search for your child's artwork by name. Then, have fun shopping!
https://arttoremember.com/school/SUJN3G
Ordering is available now through November 15th! Items will arrive back to students just in time for Winter break, and these would make great Holiday gifts. Thank you so much for your support. - Mrs. Hughes, Helen Paul Learning Center Art Instructor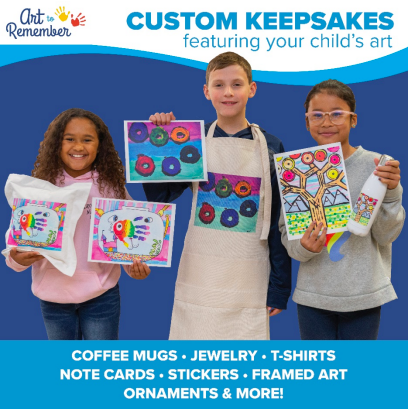 Helen Paul Red Ribbon Activities: RED DOOR CONTEST - Each class is welcome to participate in this optional contest! Decorate your classroom door with the theme "CELEBRATE LIFE"! You can choose to do a fully red and decorated door, or you could just sprinkle the color red here and there, just as long as it follows the theme "Celebrate Life!" *Start of this contest will be Monday, Oct. 24, and 1st, 2nd, & 3rd prize winners will be announced on Thursday, Oct. 27th! Prizes will be given to classrooms after RRW! Prizes are TBA closer to time! TULIPS GALORE - Planting the Promise Activity Planting the Promise is a wonderful way to celebrate Red Ribbon Week. Students plant red flower bulbs during Red Ribbon Week in the Fall which bloom in the Spring, and serve as a reminder of the importance and the beauty of living a drug-free life. *All grades will have the opportunity to do a tulip activity! **KG: Tulip coloring pages and hanging their artwork throughout the halls (coloring pages provided below at the end of this document - or feel free to create/use your own!) **1st & 2nd: Tulips Art Project (THANK YOU MRS. HUGHES) **3rd: Planting tulip bulbs in front of the building (THANK YOU TO GRAND MENTAL HEALTH & SEVERAL PARENT DONATORS!) ANTI-BULLYING LESSON Our goal is to have a ~20min anti-bullying lessons for each class. FALL PICTURES - INNOVATION FUNDRAISER (optional) Mrs. Engles and Mrs. Coblentz are holding an optional Fall pictures fundraiser for Innovation on Thursday, Oct. 27th, where parents can sign their children up for fun Fall pictures with students in their costumes and with a fun fall background. These pictures will need to be signed-up for as well as PREPAID. There will be several different package options. Packages and prices will be announced by Mrs. Engles soon.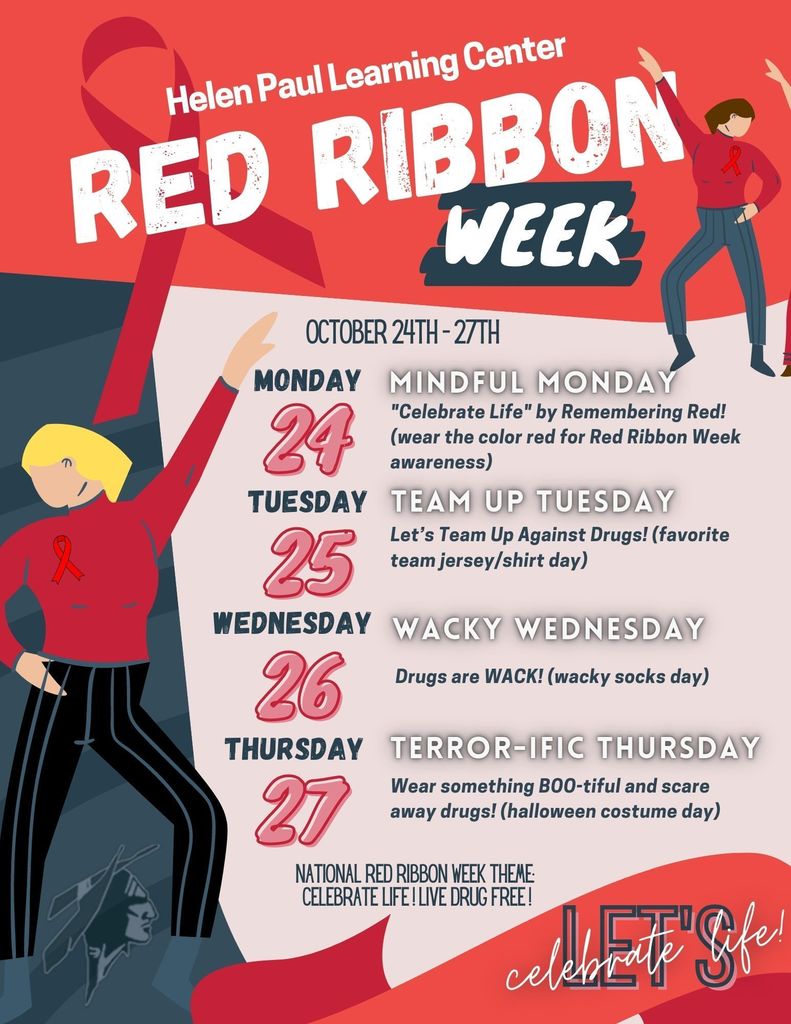 Unite Against Bullying Oct. 18th Wear Orange at Helen Paul Learning Center!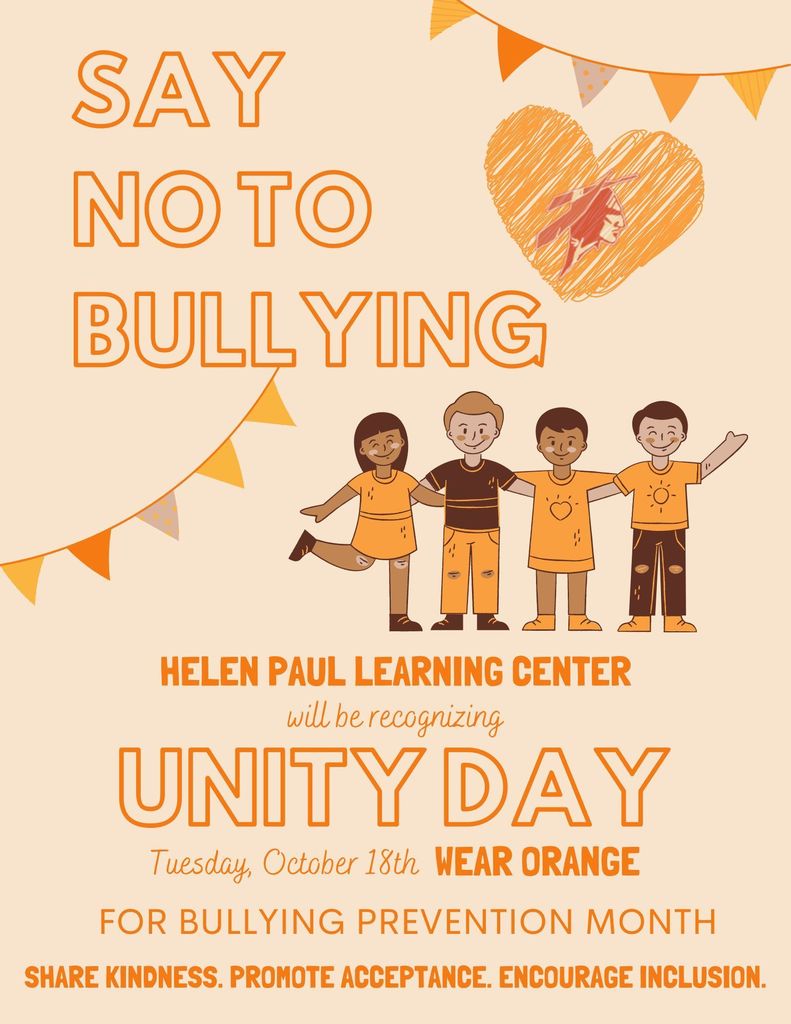 Say "hello" to parent-teacher chat in the CPS app! The same district app now offers class streams, class announcements, and parent-teacher chat. 
 Download for Android
https://bit.ly/39I5e13

Download for iPhone
https://apple.co/3yU3mwx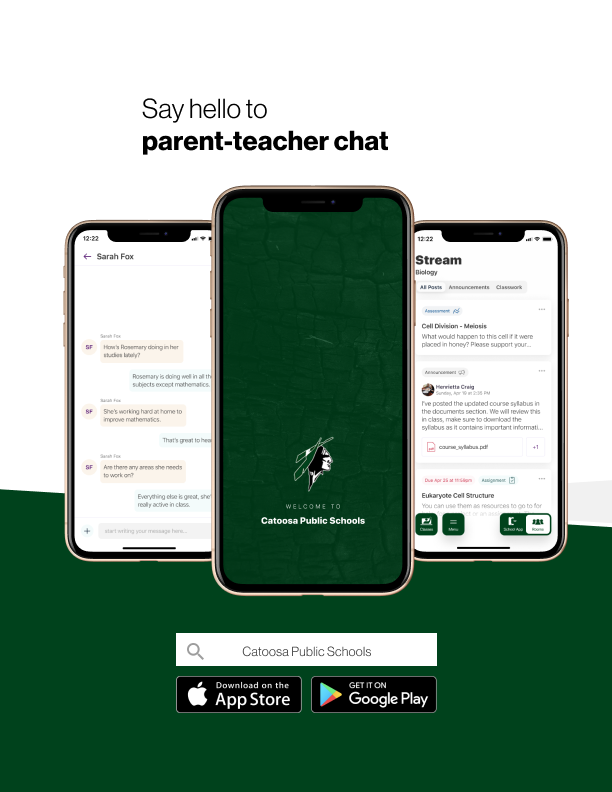 The Tribe, the K2C Football Team, and the Cheer Team have earned 4 "A's" already for the school year. They were AMAZING, they were AWESOME, they were ASTONISHING, and they were all ASTOUNDING!!!! We cannot thank them enough for giving up a part of their morning and welcoming hundreds of elementary students on the first day of school at Helen Paul Learning Center. All signs point to an incredible and productive school year. #okfirstday #K2CBackToSchool #NewTraditions #WeAreFamily #Up2Us: Queen Photography