Parents/Guardians! If you still need to sign up for our new communications tool, Rooms, we can help. Download the Catoosa Public Schools app from your phone's app store. Select the "Rooms" button at the bottom. If you have never signed in, email
cpsrooms@catoosa.k12.ok.us
, and we'll create your account. We need your name, email address, and your students' names. Once we create your account, you'll receive an email with additional information. The email will be from Edurooms and provide a link to create a password. The link is only valid for 48 hours. If you have already downloaded the Catoosa Public Schools app but do not see "Rooms" at the bottom, delete and reinstall the app. Again, email
cpsrooms@catoosa.k12.ok.us
if you cannot log into your "Rooms" account through the Catoosa Public Schools app. We are happy to help in whatever way we can. Catoosa Public Schools Technology Department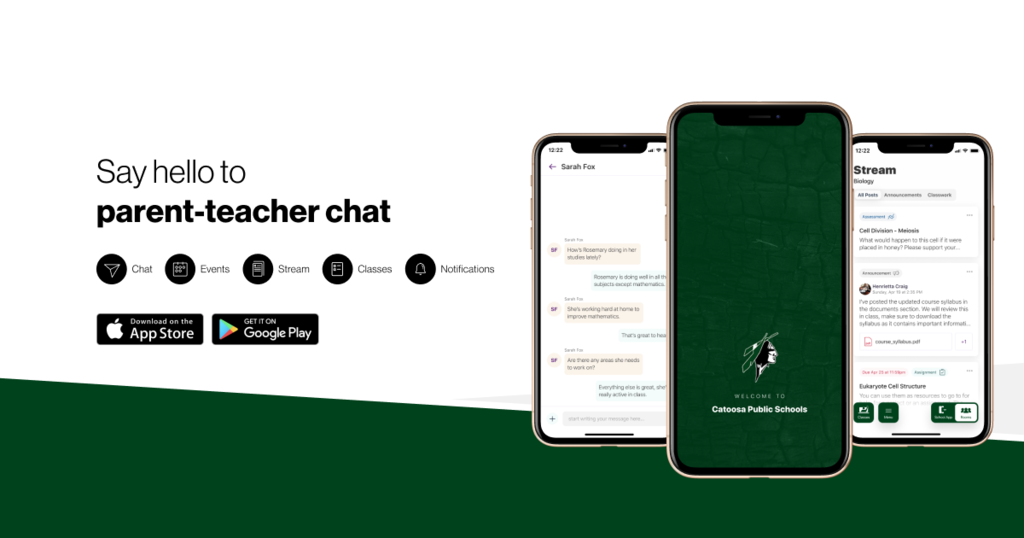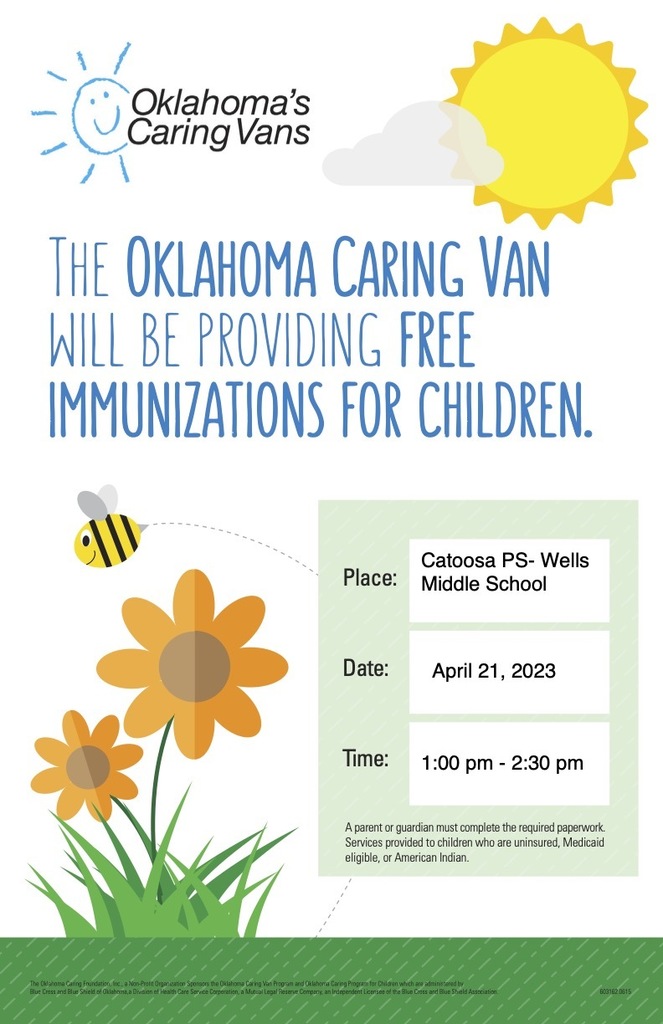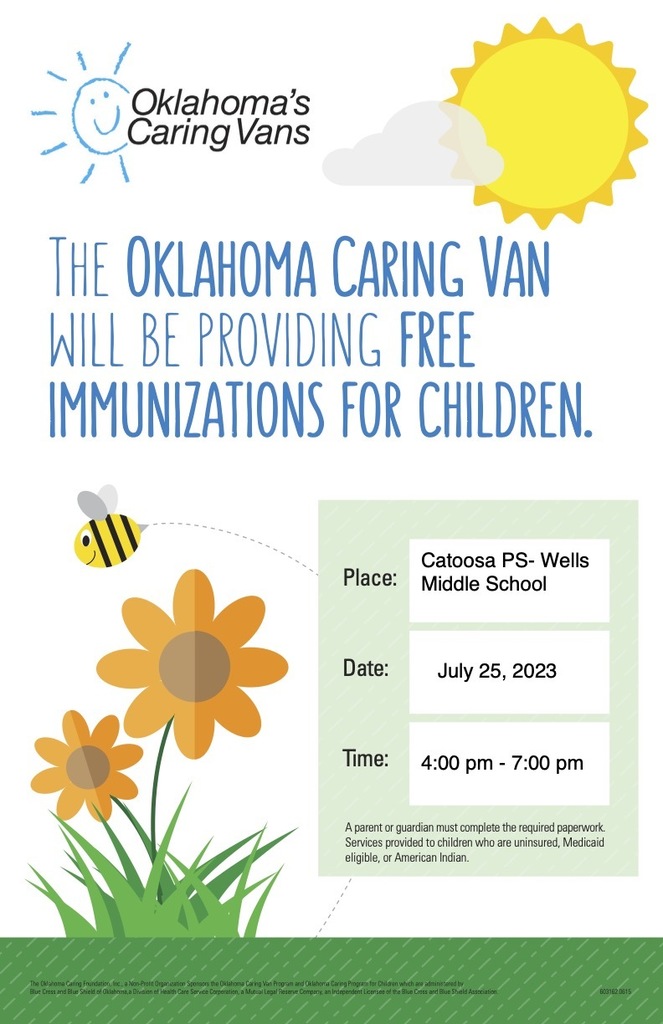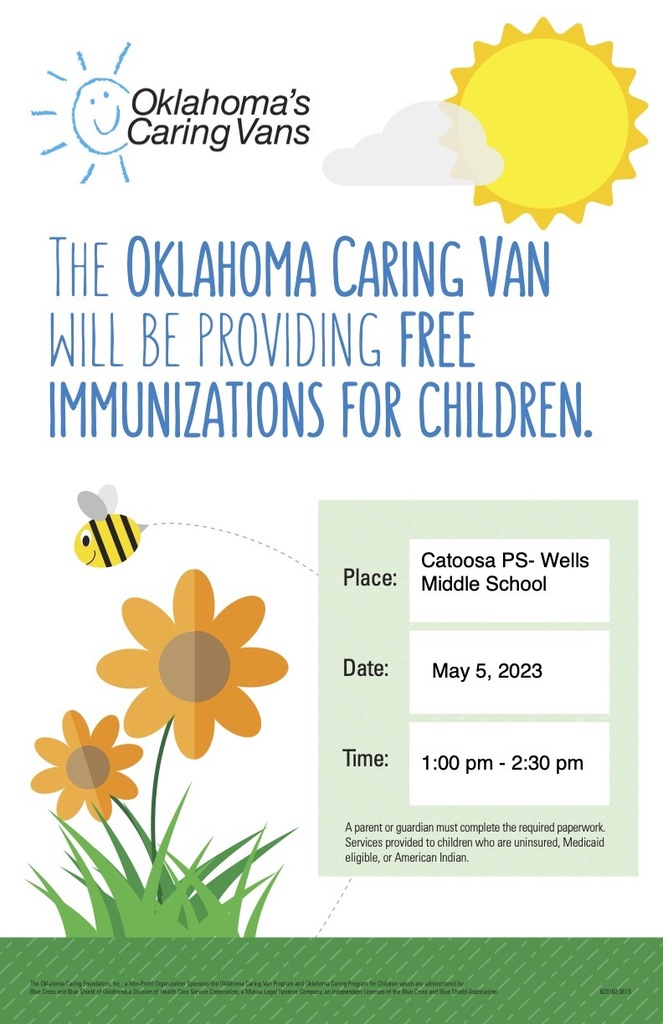 Class of 2024, CHS is offering a FREE ACT test prep session through RSU all day Thursday, March 30th. Seating is limited to 30 seats. Seats are filled on a first come, first served basis. We will have a waiting list after the 30 seats are filled. In order to register, complete the form sent to your school email. We will send you a confirmation email to let you know you are registered for the session and information about lunch. Hurry and register. Do not wait! Also, don't forget you have ACT prep resources in your IXL account and your ICAP account. Your ACT test at CHS will be offered on April 4th.
Spring Parent Teacher Conferences are Monday (3/6) and Wednesday (3/8) from 4:30 - 7:30. Sign up for a conference time at
www.myconferencetime.com
.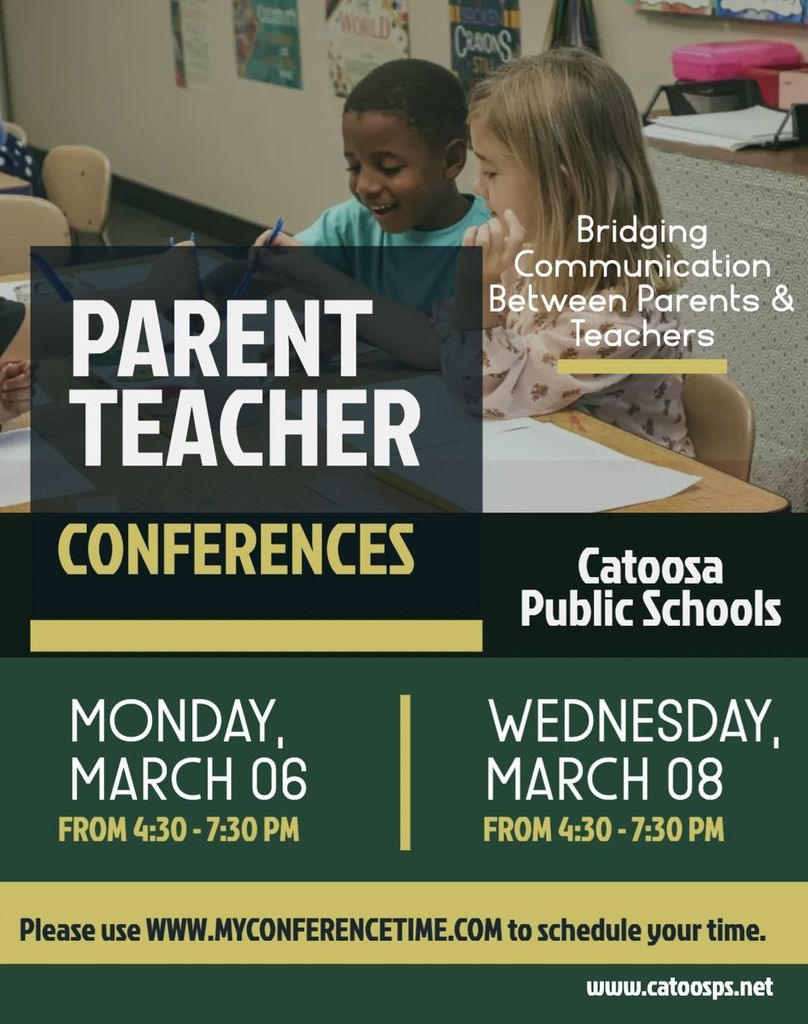 CHS will be hosting a Family Academic Advisement Night on Wednesday March 8th during Parent/Teacher Conferences from 4:30-7:30. Stop by the main lobby and visit representatives to discuss different opportunities for our CHS students.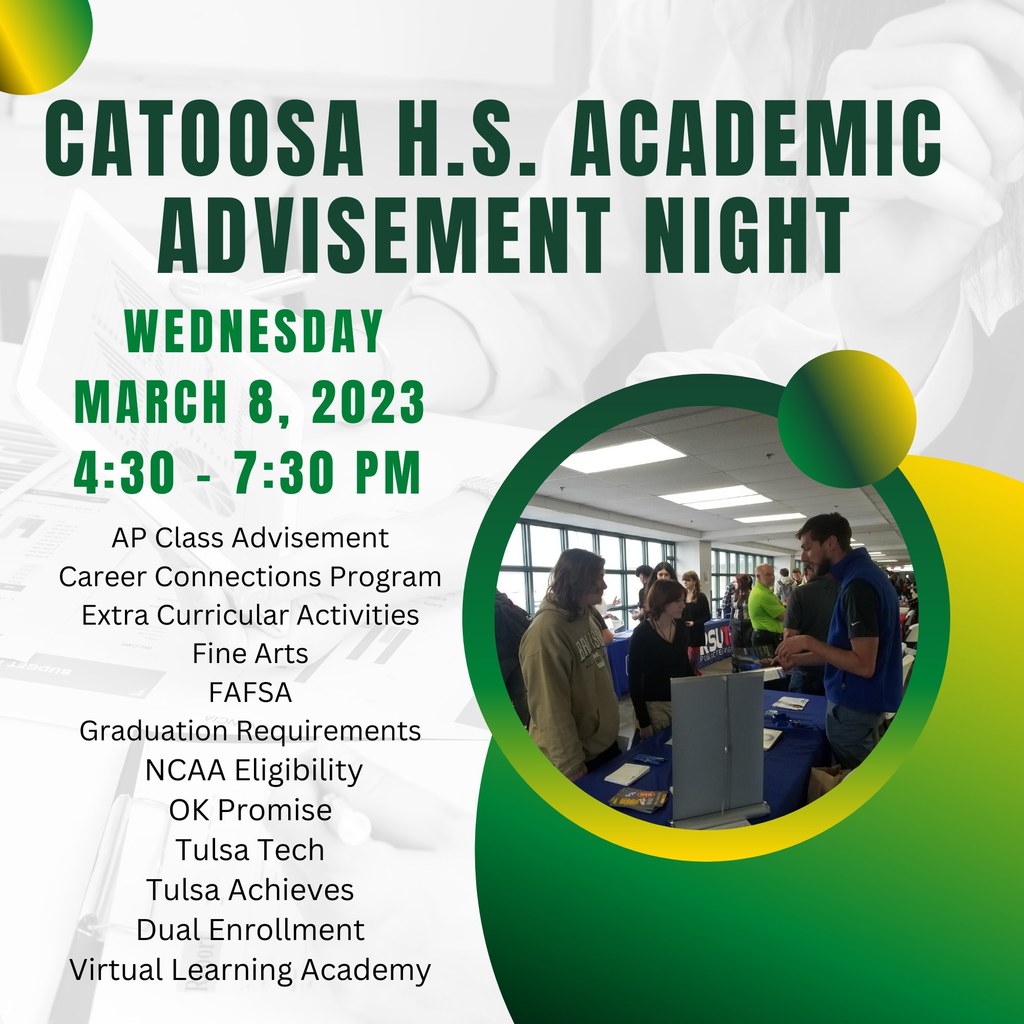 Have you downloaded the new CPS app? If not, you're missing out! Through the K2C app, you can stay updated with the latest information. You'll also be able to access "Rooms." Our new parent/teacher chat application. If you've not already signed up, check your email for a message from Edurooms. Download for Android
https://bit.ly/39I5e13

Download for iPhone
https://apple.co/3yU3mwx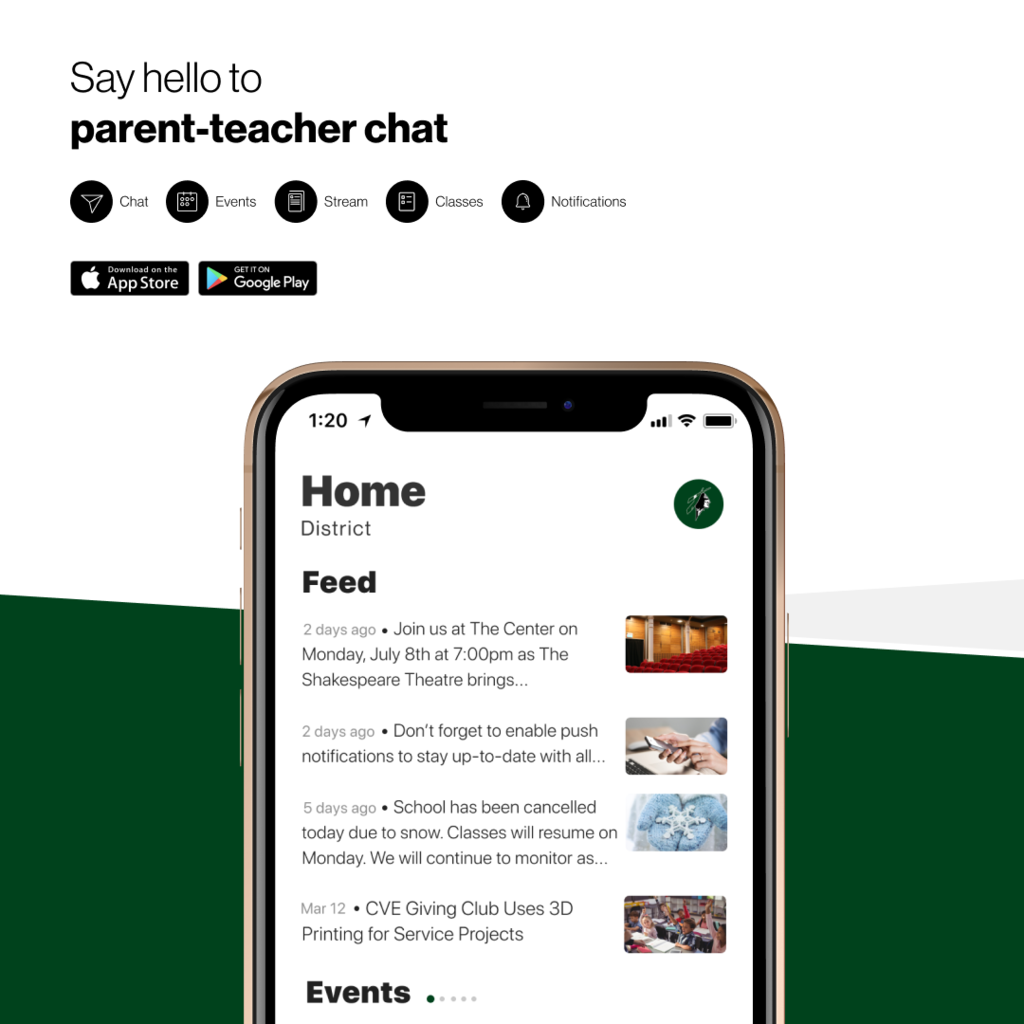 Catoosa Varsity Cheer! Join us!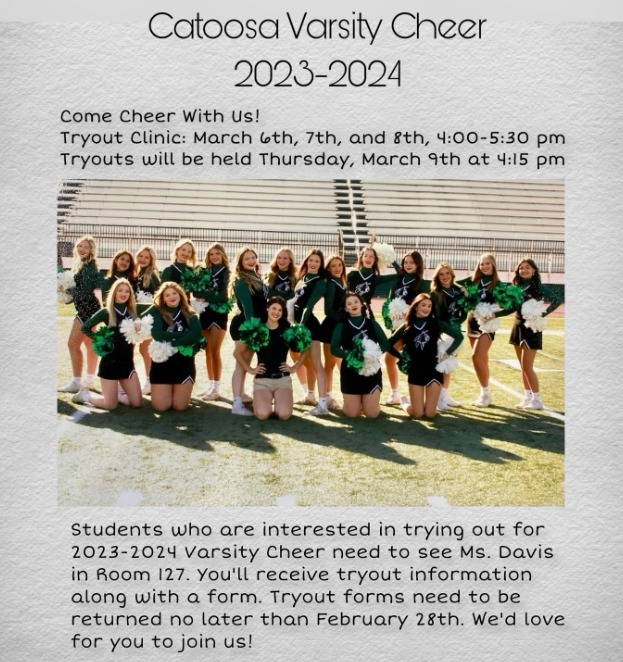 Catoosa High School Final Exams schedule for grades 8th through 12th.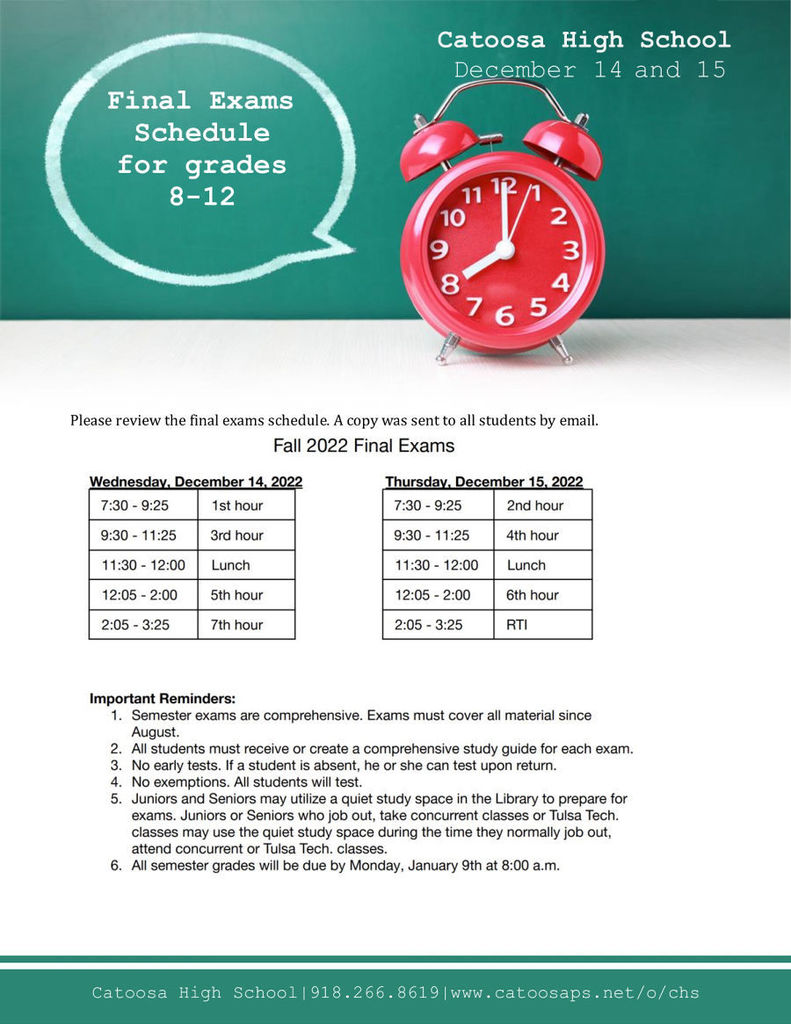 November 14th-17th Congrats to Coach Johnston and the 8th grade on their 2nd place finish at the Claremore Sequoyah Basketball Tournament. Congratulations to Coach Replogle and the 7th grade team on their 1st place finish at the Claremore Sequoyah Basketball Tournament.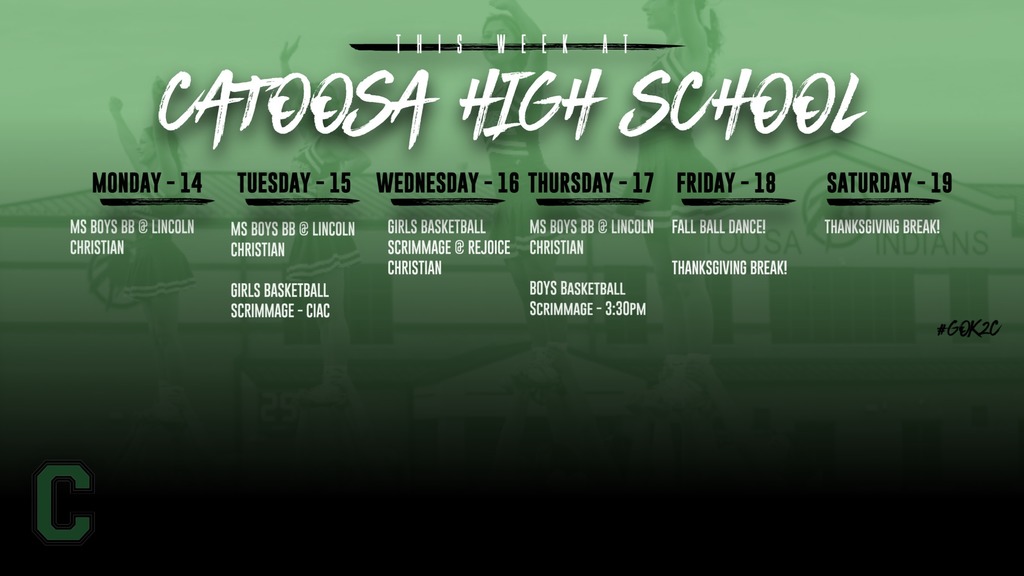 Oct 31st-Nov 5th at Catoosa High School: This week we will have letter jackets on sale on Nov. 3rd from 1:05-1:30pm. It will be located in the downstairs lobby of the high school. Please share this information with your students. Friday Night is Senior Night for Football, Cheer, Band, Guard, Special Olympics and Choir! Come out and support these amazing students! Have a great week!!

This week at Catoosa High School!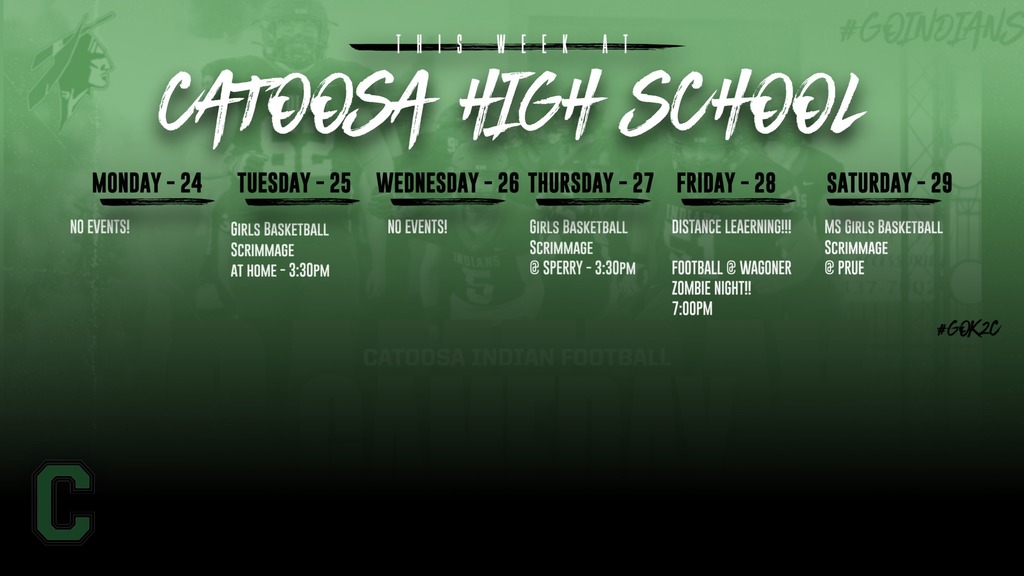 Say "hello" to parent-teacher chat in the CPS app! The same district app now offers class streams, class announcements, and parent-teacher chat. 
 Download for Android
https://bit.ly/39I5e13

Download for iPhone
https://apple.co/3yU3mwx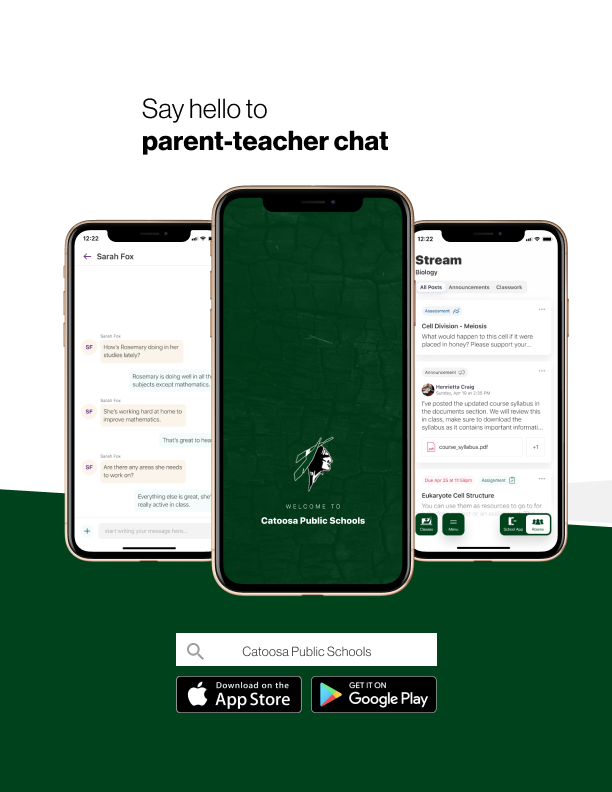 The Tribe, the K2C Football Team, and the Cheer Team have earned 4 "A's" already for the school year. They were AMAZING, they were AWESOME, they were ASTONISHING, and they were all ASTOUNDING!!!! We cannot thank them enough for giving up a part of their morning and welcoming hundreds of elementary students on the first day of school at Helen Paul Learning Center. All signs point to an incredible and productive school year. #okfirstday #K2CBackToSchool #NewTraditions #WeAreFamily #Up2Us: Queen Photography